The West Coast Professor: My World June 2021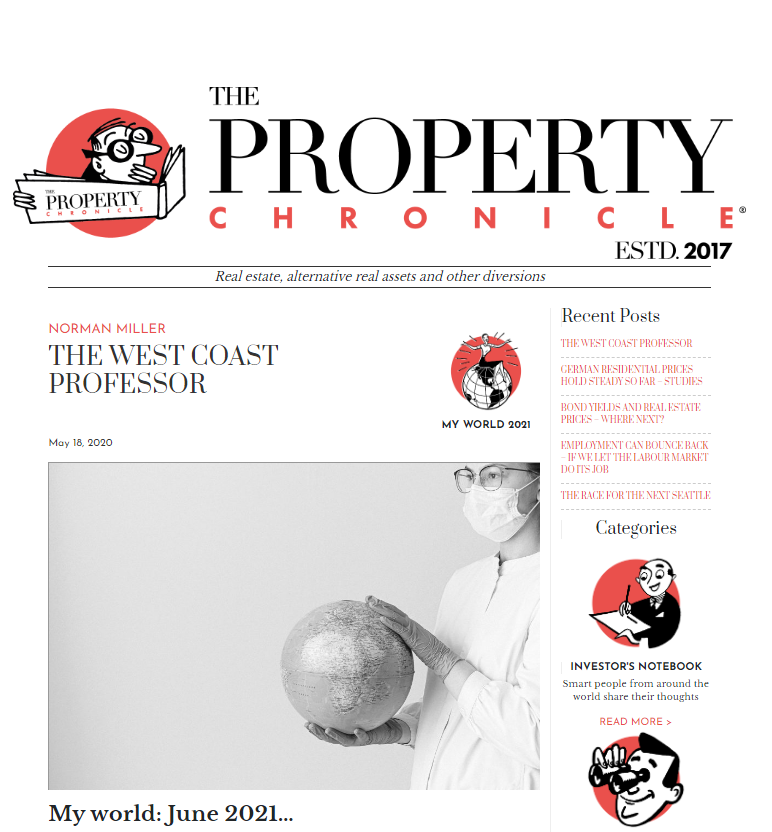 The Property Chronicle recently reached out to Professor Norm Miller, PhD, "The West Coast Professor," to prepare a column on how he thinks his world may look a year from now in June 2021.
My world: June 2021…
This is part of a series of articles where our contributors describe how they think things will look a year from now.
I see a friend on the way into the New York office building where I have a presentation to an investment board that I advise, and we both thrust fist bumps towards each other without actually touching. My phone app has a sensor that automatically opens the front door to the building and I see on the screen as I approach "Welcome Dr. Miller, you are cleared to visit." Had I had a temperature it would have stayed closed, pending an additional screening. Inside is another display that it is "Gold Certified from the Healthy Building Institute," as sanctioned by the WHO, an organization that President Biden has re-committed to supporting. This certification is hard to attain and requires significant improvements in the HVAC filter system capable of monitoring gases, filtering out nearly all microbes, similar to a super-hepa system combined with ionization and with some negative airflows.