USD Professor Jennifer Miles Gives Insight Into Workers Rights During Economic Recovery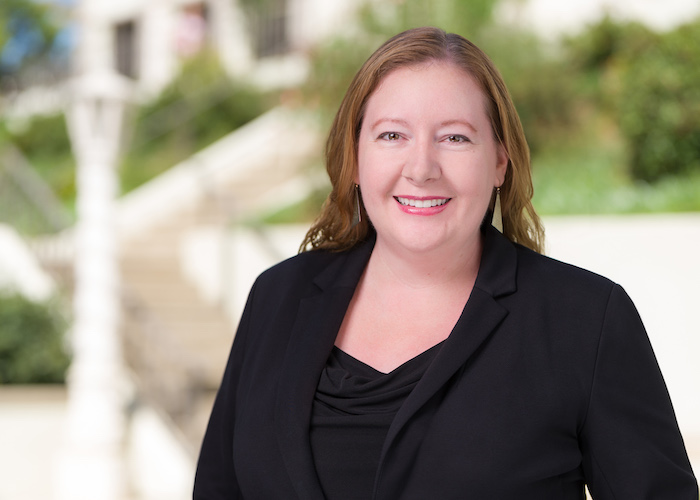 As states devise plans to reopen businesses and push the struggling U.S. economy into recovery, companies will need to show a commitment to the health and safety of their employees. In an article by HR Dive, Jennifer Miles anticipates that while small pockets of workers will speak up about worker's rights during the economic recovery, this will decrease as the economy continues to struggle even as businesses reopen.
Miles is an associate professor of management at the University of San Diego School of Business whose research focuses on leadership and ethical decision-making.
Excerpt from article in HR Dive:
As Amazon VP Departs Over Employee Firings, HR Departments Should Be 'Very Concerned'
Employers will need to commit to workers' well-being using all options at their disposal in order to prevent similar unrest, sources told HR Dive.
The COVID-19 pandemic led to another series of protests not only at Amazon, but also at direct-to-consumer brand Rent The Runway and at grocery delivery and pick-up company Instacart, among a series of other companies with workers in essential roles during government enforcement of social distancing guidelines.
Yet Amazon's decision to fire protesting employees is questionable in part because the company had better alternatives, Batt said. Bray, in his blog, acknowledged this: "Management could have objected to the event, or demanded that outsiders be excluded, or that leadership be represented, or any number of other things; there was plenty of time."
Amazon could have asked workers for suggestions or found other ways to slow down the activism, Batt said, and there were any number of conflict resolution approaches available. "There are lots of tools available to management," she added. "Why not take advantage of them?"
While such protests are expected to continue during the pandemic, it's unclear what exactly the situation may look like once the pandemic subsides. "I suspect that we will continue to see small pockets of groups speaking up about workers rights during recovery," Jennifer Miles, assistant professor of management at University of San Diego School of Business, told HR Dive in an emailed statement, "but this is likely to decrease significantly as the economy continues to struggle even after the shut-downs are lifted."
Power dynamics play a role in determining that outcome, Miles added. Amazon employees in the current scenario may feel empowered because of their status in the organization and the availability of unemployment benefits. "However, as unemployment benefits start to run out for many in the coming months, I think we will see the power shift back to employers, at least for a while," she said.
But HR departments should still be "very concerned" about the situation at Amazon...