Professor of Business Ethics Tara Salinas Cited in Bloomberg Law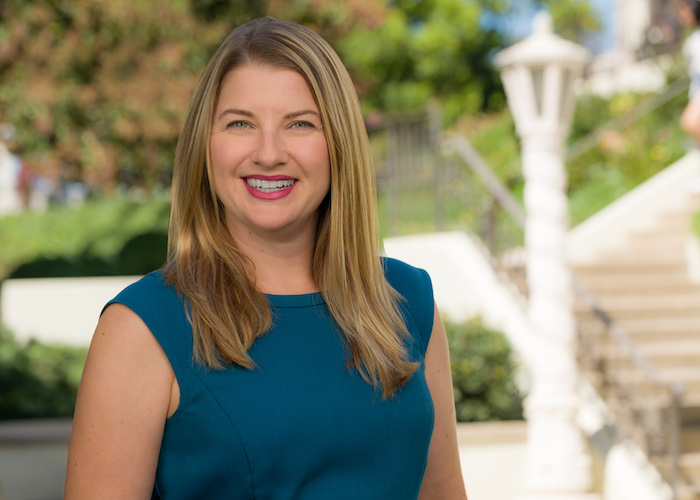 As businesses strategize how employees maintain social distancing when returning to the office, a question posed is just how do people keep a six foot distance when sharing an elevator. Tara Ceranic Salinas, chair of the management, law and ethics department at the University of San Diego School of Business and professor of business ethics, weighs in.
Article as it appears in Bloomberg Law:
Distancing at Reopened Offices Will Mean Long Elevator Lines
The line for the elevator will probably look a lot different for many office dwellers when businesses gradually start reopening amid the coronavirus pandemic.
Some 900,000 elevators make at least 18 billion passenger trips per year in the U.S., according to the National Elevator Industry Inc., a business association that represents some of the country's largest lift manufacturers. The economic slowdown caused by the pandemic has given many of those elevators a rest, but companies are already thinking about how many workers can fit in a car at once, how to keep the air inside circulating, and what to do about potentially long waiting lines when they turn the lights back on.
"Elevator courtesies are going to get interesting," Katherine Dudley Helms, an office managing shareholder with Ogletree Deakins, told Bloomberg Law. "A lot of people think they have armor on when they put their face masks on."
Protective equipment policies and temperature checks are some of the most common items of discussion as businesses shift from noodling over how to transition fleets of employees into remote work situations to considering how to return those workers to the job. But there are myriad other operational challenges looming, including what to do with workplace elevators.

Moves in Georgia and South Carolina to reopen businesses could spur other states to start lifting stay at home orders, after recent guidance from the White House. Wall Street banks like Citigroup Inc. and JPMorgan Chase & Co. are already trying to figure out how to shuttle workers through Manhattan skyscrapers.
"The companies open to innovative solutions will be able to best navigate the changing landscape of work in a post-Covid-19 world," Tara Ceranic Salinas, professor of business ethics at the University of San Diego School of Business...