Executive Director of the Burnham-Moores Center for Real Estate Stath Karras to Receive Lifetime Achievement Award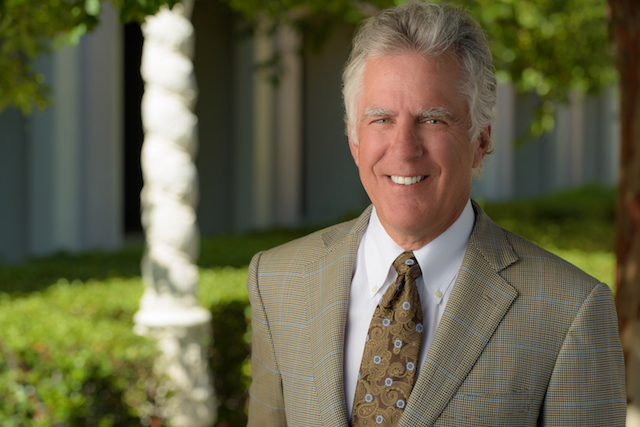 The 2020 Commercial Real Estate Awards, organized by the San Diego Business Journal (SDBJ), will take place on Feb. 26, 2020. This annual event recognizes industry professionals for their hard work and accomplishments in transforming San Diego's real estate. Stath Karras, executive director of the Burnham-Moores Center for Real Estate (BMC) at the University of San Diego School of Business, will be honored that evening with a lifetime achievement award.
In his current role at the BMC, Karras is responsible for establishing and leveraging strategic priorities and initiatives for the center to advance its mission. Prior to this position, he served as executive managing director at Cushman & Wakefield. Karras also spent 19 years with Burnham Real Estate Services, as president and CEO.
Karras served as board chairman for San Diego EDC, chairman for CONNECT and co-chair of LEAD San Diego, among numerous other philanthropic roles he has held in the local community.