Scholarly Publishing and You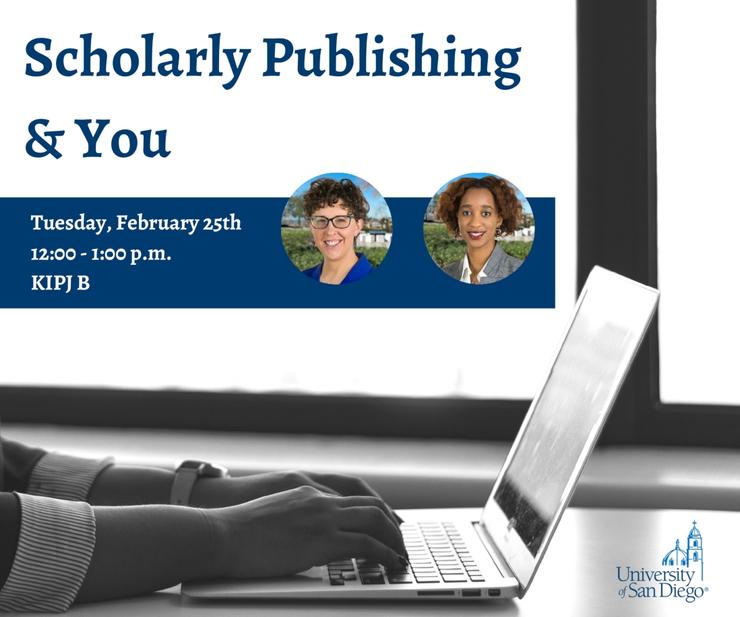 Whether you're at the beginning of a research project or you've written an article and are ready to share your scholarship, librarians Amanda Makula and V. Dozier can help you navigate the world of formal and informal scholarly communication, including:
choosing appropriate publication venues for your scholarship
academic social networks (Google Scholar, Academia.edu, ResearchGate, etc.)
open access & Digital USD
copyright & your rights as an author
bibliometrics & altmetrics
managing your scholarly identity
Please bring your laptop for a hands-on experience. Lunch provided by Copley Library.
Facilitated by Amanda Makula, Assistant Professor and Digital Initiatives Librarian, and V. Dozier, Assistant Professor and Education Librarian.