Welcome Dr. Lisa Nunn!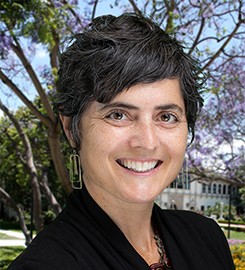 We are pleased to share that Lisa Nunn, PhD has been appointed to the position of CEE Director. Her new position began on January 2, 2020.
Lisa brings a wealth of experience to the CEE. She earned her PhD in Sociology at University of California, San Diego and has had a distinguished career as Associate Professor in the Department of Sociology at USD. She has also served as the Faculty Integration Coordinator for Collaborate, the Living, Learning Community (LLC) for first year students at USD.
As a cultural sociologist and organizations scholar who studies education and identity, Lisa is the author of Defining Student Success: The Role of School and Culture (2014); 33 Simple Strategies for Faculty: A Week-by-Week Resource for Teaching First-Year and First-Generation Students (2019) and College Belonging: How First-Year and First-Generation Students Navigate Campus Life (forthcoming) [all 3 with Rutgers University Press], as well as multiple publications on higher education and pedagogy co-authored with faculty across USD and undergraduate students. She is also the editor of a book series with Rutgers University Press, Critical Issues in American Education, and serves as an active member of the American Sociological Association.
Further, Dr. Nunn has been engaged in a variety of programs offered at USD including undergraduate research, the honors program, changemaking and community engagement and study abroad at USD.
Please join me us welcoming Lisa as she transitions into this new role during the spring semester.