Annual Nonprofit Governance Symposium Highlights Best Practices in Leadership, Management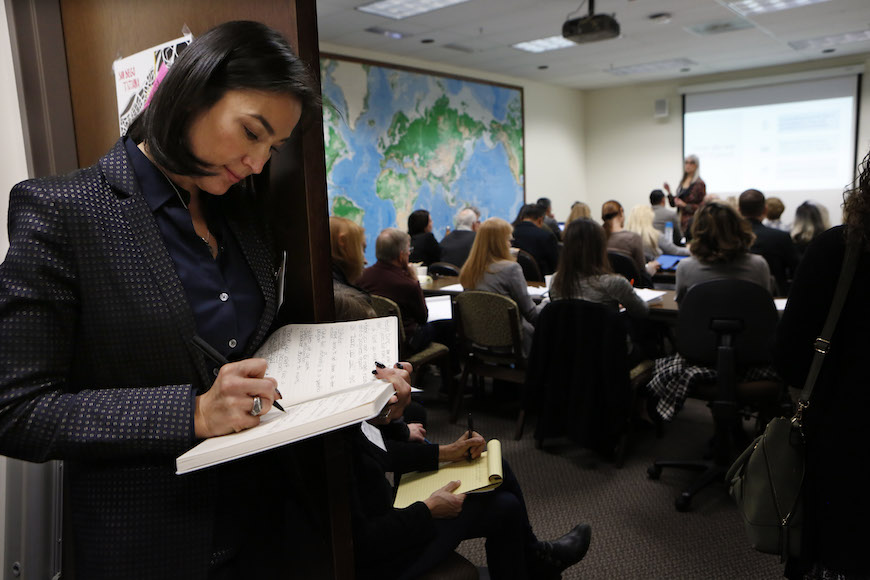 The Nonprofit Institute (NPI) in The School of Leadership and Education Sciences (SOLES) at USD recently hosted its 16th Annual Nonprofit Governance Symposium — "Governance 2020: To Infinity and Beyond- Launching the Next Decade of Governance." The Symposium was a two-day event held on the University of San Diego campus, in the Kroc Institute of Peace and Justice building, that brought over 400 nonprofit board professionals together. Its theme—"To Infinity and Beyond"—looked at current trends in governance and philanthropy, best practices from the field, and at the next 10 years in nonprofit governance.
Plenary speakers Bina M. Patel and Rusty Stahl kicked off the conference by explaining how governing well is essential for strong nonprofits working efficiently and effectively to address the critical needs in our communities. The fiduciary, strategic, and generative modes of governance—and how we can use these modes to catapult organizations into a new era of leadership—was a central focus.
Each year, The Nonprofit Institute at the University of San Diego recognizes organizations that demonstrate what strong nonprofit governance looks like through the USD Kaleidoscope Award for Good Governance. Good boards are groups of dedicated volunteers who understand which lens to apply at any given time in order to provide leadership that enhances an organization's ability to fulfill its mission. This year's Kaleidoscope awards winners are the boards of Association of Fundraising Professionals San Diego Chapter and San Diego Workforce Partnership.
The San Diego Chapter of the worldwide Association of Fundraising Professionals (AFP) upholds the mission of the international association and advances philanthropy in the San Diego region by enabling members, prospective members, and representatives of other organizations to practice effective and ethical fundraising. AFP strives to stimulate a world of generosity and positive social change through best practices in philanthropy.
San Diego Workforce Partnership's mission is to empower job seekers to meet the current and future workforce needs of employers in San Diego County. They believe every business in our region should have access to a skilled workforce and every job seeker should have access to meaningful employment.
San Diego has over 11,000 such inspired nonprofit organizations, and the Governance Symposium was the nonprofit event of the year. Nonprofit boards play a pivotal role in ensuring organizations' ability to effectively fulfill their missions for social good. The Symposium was a great success this year and our communities are deeply enriched by the work San Diego's nonprofits do in providing compassionate, ethical service to make the world a better place.