Intersession is a Global Learning Experience for Master of Science in Real Estate Students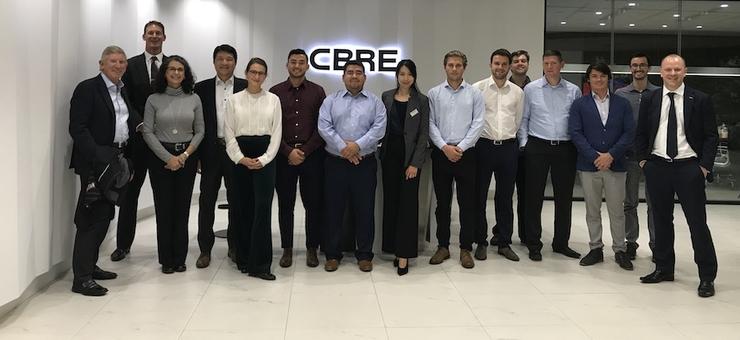 The first two weeks of January at the University of San Diego, also known as Intersession, offers a wide range of opportunities for both undergraduate and graduate students -- the chance to be in-person global learners, to experience a new culture, new sights, meet new people, try new food and make unforgettable memories and connections.
During Intersession 2020, Charles Tu, the Daniel F. Mulvihill Professor of Commercial Real Estate and academic director of the Master of Science in Real Estate (MSRE) program, Jackie Greulich, associate director of real estate student and career services, 10 MSRE students, two guests and Ian Gill, emeritus chair of the BMC's policy advisory board and principal of Silvergate Development, ventured to Asia. The group spent six nights in Taipei, Taiwan and six nights in Tokyo, Japan. This annual trip allows graduate students to get a taste for real estate overseas while learning from USD's world-class faculty.
This study abroad program allows students to learn about capital markets as well as the business and economic environments of other countries through coursework, company visits and a variety of sociocultural group activities. During the trip, students participated in a Commercial Real Estate Capital Markets course taught by Charles Tu, which spanned both destinations. The group also visited JLL-Taipei and CBRE-Tokyo offices and other historical sites throughout the two cities.