USD School of Law Professor Steven Smith Speaks at American Enterprise Institute Event
Professor Steven Smith Speaks at American Enterprise Institute Event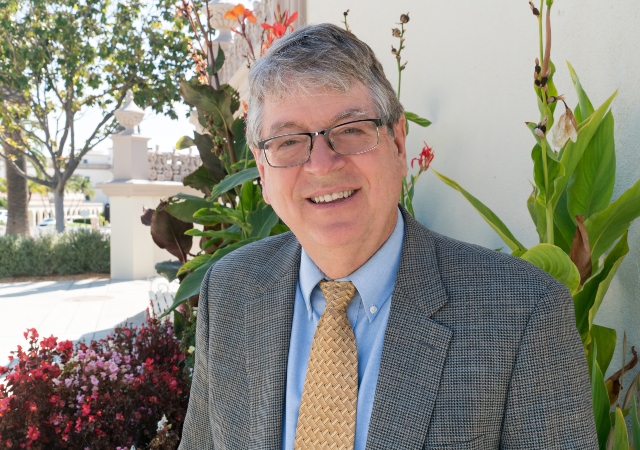 SAN DIEGO (January 9, 2020) – USD School of Law Professor Steven Smith will speak at The American Enterprise Institute (AEI) event, The next American religion: A conversation with Ross Douthat, Tara Isabella Burton and Steven Smith in Washington, DC on Friday, January 10.
The panel discussion will focus on Smith's book "Pagans and Christians in the City: Culture Wars from the Tiber to the Potomac."
Click here to see the full schedule.
About Professor Steven Smith
Professor Steven Smith teaches constitutional interpretation, torts, jurisprudence and legal theory, law and religion, religious freedom/separation of Church and State, federal courts, and constitutional law.
About the University of San Diego School of Law
Recognized for the excellence of its faculty, curriculum and clinical programs, the University of San Diego (USD) School of Law educates approximately 800 Juris Doctor and graduate law students from throughout the United States and around the world. The law school is best known for its offerings in the areas of business and corporate law, constitutional law, intellectual property, international and comparative law, public interest law and taxation.
USD School of Law is one of the 84 law schools elected to the Order of the Coif, a national honor society for law school graduates. The law school's faculty is a strong group of outstanding scholars and teachers with national and international reputations and currently ranks 36th nationally among U.S. law faculties in scholarly impact and 22nd nationally in past-year faculty downloads on the Social Sciences Research Network (SSRN). The school is accredited by the American Bar Association and is a member of the Association of American Law Schools. Founded in 1954, the law school is part of the University of San Diego, a private, independent, Roman Catholic university chartered in 1949.