Women in Education Leadership Summit (K-12)
Visionary Leadership Summit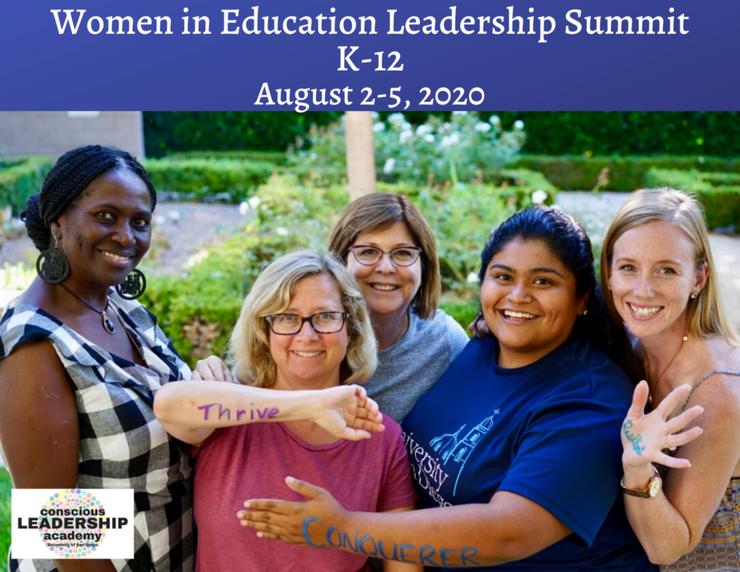 We would like to personally invite women leaders to join us for a uniquely transformational leadership program. Designed specifically for K-12 women leaders, this program is anchored in the Dare to Lead™ curriculum based on the work of Brené Brown and incorporates principles of conscious leadership to prepare you to successfully address the challenges you face on your campus. One of the few programs that focuses on deep individual leader development, this program pushes the edges of leadership to help you expand the edges of your capacity.
Program includes:
Leadership Circle Profile 360º assessment to create a data-driven plan for growth and development
Sessions with a certified master-level leadership coach
Dare to Lead™ sessions from certified facilitators
Topics most relevant to K-12 students and faculty such as wellness, curriculum, diversity and difference, restorative justice methods for conflict resolution and more
Engaged and challenging exercises to connect body, mind, and spirit to your leadership
Summit is designed as a 'leadership laboratory' to give you opportunities to practice leadership and challenge your ability to grow
We know the K-12 environment is rich and dynamic. Our campuses need leaders with skills to foster honest communication and authentic connection across faculty, staff, students, and the larger campus community. Join us for a leadership journey unlike any other.
Group discounts, payment plans and some scholarship funding available. REGISTER NOW. You deserve time and space to grow and connect with your community of women leaders.