USD MBA Program Continues to Rise in Bloomberg Businessweek Rankings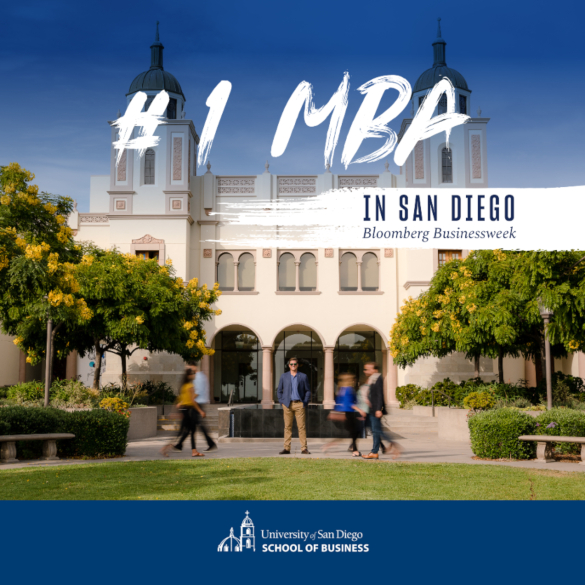 begin quote

MBA program now ranks 58th in the nation and continues to be #1 in San Diego.
The University of San Diego School of Business MBA program rose another two spots and now ranks 58th in the nation, according to the Bloomberg Businessweek Best B-School Ranking released today. The USD MBA program continues to rank #1 in San Diego and 7th in California.
Offering small class sizes, consulting projects with leading organizations around the world, a myriad of skill-building entrepreneurship competitions and a cohort format to help students make lifelong professional connections, the USD MBA program also ranks 14th in the U.S. for learning, 16th for entrepreneurship and in the top 50 for networking.
"We are pleased to see the success of our students and alumni, as well as the dedication of our faculty and staff, recognized once again by Bloomberg Businessweek," said USD School of Business Interim Dean Barbara Lougee. "The USD MBA program provides students with relevant curriculum, hands-on learning, personalized career counseling and vast networking opportunities to ensure our graduates are prepared to make an impact in the business world."
This ranking is based on data compiled from more than 9,000 students, 14,920 alumni, 900 corporate recruiters, and compensation and job-placement data from each school considered.
The USD Full-time MBA program can be completed in 17 or 22 months.
For more information go to www.sandiego.edu/mba.