Visual arts professor, Matt Rich, awarded a Howard Fellowship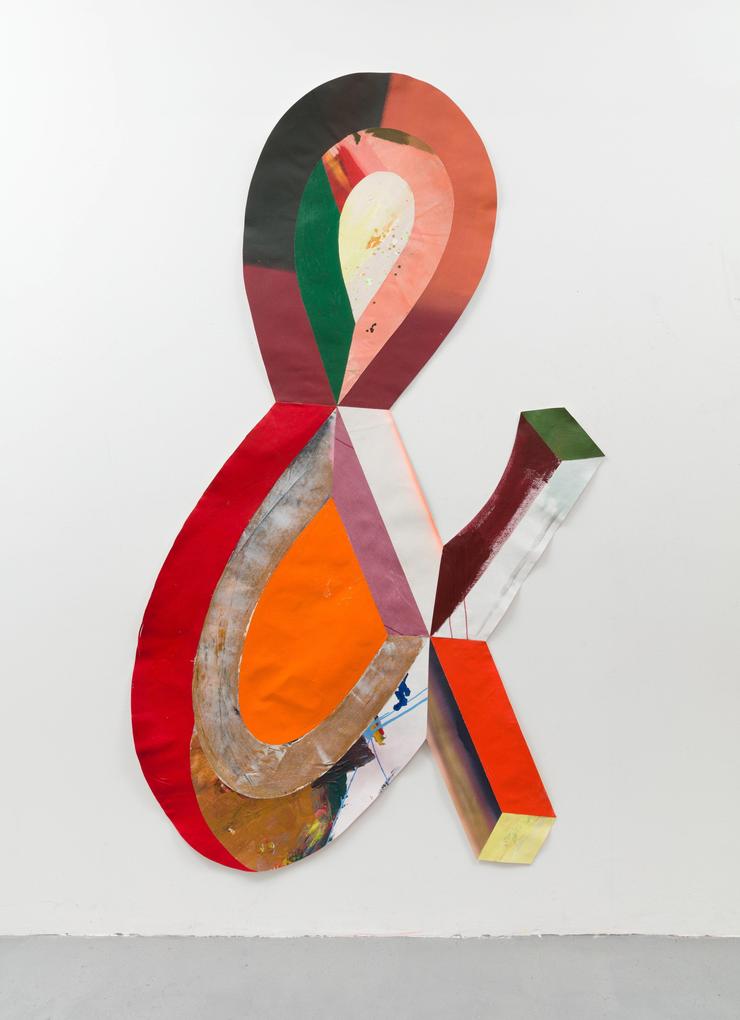 Visual arts professor, Matt Rich, was awarded a Howard Fellowship from the George A. and Eliza Gardner Foundation to support research and production on his proposed project Expanded Painting.
From his starting point as an abstract painter who pushed beyond the typical rectangular stretched canvas, Rich looks across disciplines, combining a range of two- and three-dimensional materials to extend the experiential impact of painting. The Howard Fellowship will facilitate the creation of installations of paintings that use materials, processes, and the surrounding architecture to expand the definitions of painting's supports and surfaces. The installations will continue an investigation into new support structures—including walls and objects—using painted color, line, texture and form to define illusionistic spaces that challenge or amplify the physicality of the painted form as object­­.
The goal of these experiments would be a greater, possibly even anarchic, gesture towards the liberation of painting from a rectilinear "window to the world"—painting as a lens by which to perceive architectural space and engage the viewer in more critical and complex ways.
The Howard Fellowship, established in 1952 and administered by Brown University, gives out approximately eight fellowships a year to a rotating series of disciplines.
MATT RICH (b. Boston, MA) received an MFA from the School of the Art Institute of Chicago, a BA from Brown University and attended the Skowhegan School of Painting and Sculpture. Rich's solo projects have been exhibited at venues such as Halsey McKay Gallery, East Hampton, NY; devening projects, Chicago, IL; The Athenaeum, La Jolla, CA; among others. He has been featured in numerous group exhibitions including at The Institute of Contemporary Art, Boston, MA; Columbus College of Art and Design, Columbus, OH; and the Kemper Museum of Contemporary Art, Kansas City, MO. His work has been written about in publications including Modern Painters, Artforum, Art Papers, and The Boston Globe, and has received grants from the Massachusetts Cultural Council, the Terra Foundation and the Andrew W. Mellon Foundation. Rich is Assistant Professor of Art at the University of San Diego.
Selections from his work can be seen at www.mattrich.com.