Open Access Campus Conversation Series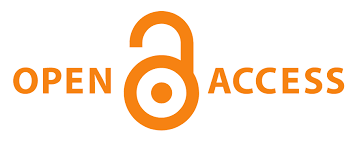 Open Access Campus Conversation Series*
Are you interested in discussing the scholarly publishing system and how it is changing? Do you want to know more about open access, open data, and/or open educational resources? Would you like to discuss readings and hear from guest speakers? This is your chance!
Beginning this fall, Copley Library is facilitating a conversation series around these topics for all interested faculty. There are seven "core" members of the group, but anyone is free to drop in and join us at any of our gatherings. We would love to see you there!
The first discussion will be held Monday, Sept. 23, from 4-5:15 PM in the Humanities Center Seminar Room in Saints Tekakwitha and Serra Hall. Please join us as we discuss two articles:
Also, mark your calendars for
Wednesday, Oct. 30, from 11:30 - 1:00
in the Humanities Center Salon in Saints Tekakwitha and Serra Hall. We will hear from the Executive Director of
SPARC
(the Scholarly Publishing and Academic Resources Coalition),
Heather Joseph
.
For catering purposes, if you can let me know if you plan to come, that's helpful — but don't let it stop you if you forget to RSVP. And please feel free to spread the word to others who might be interested. For more information, please contact Amanda Makula, Digital Initiatives Librarian, at
amakula@sandiego.edu
or x6850, or visit
https://libguides.sandiego.edu/openaccess/cohort
*This series is funded in part by a grant from SCELC, the Statewide California Electronic Library Consortium.