Research by Professor Richard Custin Cited in Report to U.S. Congress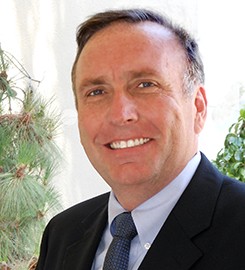 Richard Custin is a clinical professor of business law and ethics at the University of San Diego School of Business. His research article on the Feres Doctrine, barring claims by military personnel for injuries received "incident to military service," was cited in a Congressional Research Service (CRS) report, submitted to the United States Congress as it considers modifying this doctrine.
Professor Custin's article, which originally appeared in the 2016 Journal of Law, Business and Ethics, was referenced and cited in the CRS report dated May 21, 2019, The Federal Tort Claims Act (FTCA): A Legal Overview. CRS is a well-known source for analysis that is authoritative, confidential, objective and nonpartisan. Its highest priority is ensuring that Congress has constant access to the nation's top thinkers and most-informed research.
As referenced in the Congressional Research Service: https://fas.org/sgp/crs/misc/R45732.pdf