University of San Diego School of Business Names Lougee as Interim Dean and Tu as Interim Associate Dean of Graduate Programs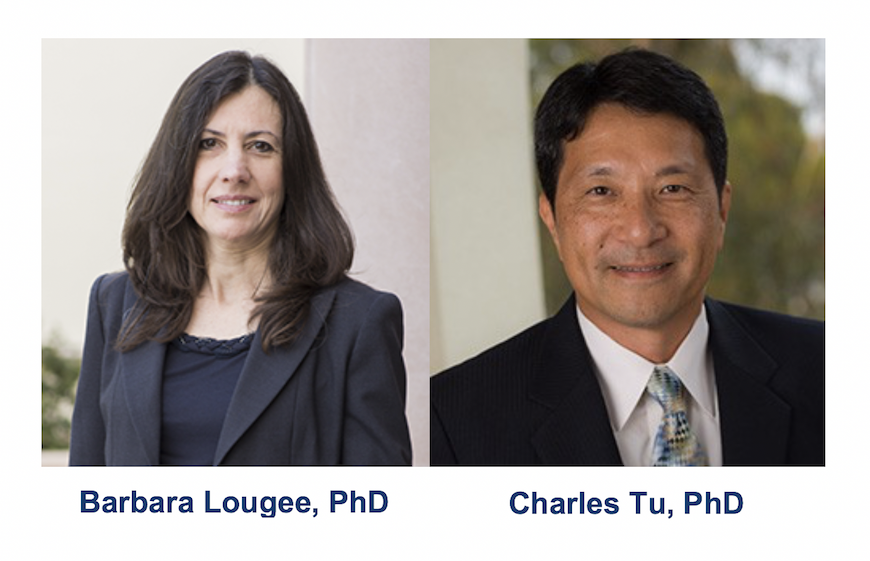 In June, the University of San Diego School of Business announced that Dr. Jaime Gomez has chosen to step down as dean, effective at the end of the 2018-19 academic year. USD will begin a national search this fall. Dr. Barbara Lougee, associate dean for graduate programs, will serve as interim dean for the 2019-20 academic year and Dr. Charles Tu, Daniel F. Mulvihill Professor of Commercial Real Estate and academic director of the Master of Science in Real Eastate (MSRE) program, will serve as interim associate dean for graduate programs.
Lougee is an associate professor of accounting and holds an MBA, MS and PhD from Cornell University. She has received numerous awards for research and teaching excellence, including the Steber Professorship, Professor of the Year, Outstanding Professor and Professor of Impact. Prior to joining USD in 2007, she held positions at Morgan Stanley, the University of California, Irvine's Merage School of Business and Science Applications International Corporation (SAIC).
"I am honored to be asked to lead the school during this transition," says Lougee. "Having worked as a faculty member for nine years and associate dean of graduate programs for three years now, the University of San Diego School of Business and its success are very important to me. I am committed to working closely with the school's strong leadership team and talented faculty, staff and students to keep the strategic initiatives and momentum moving forward during this period. I look forward to serving the school in this new capacity."
Tu will be the key leader, administrator and advocate for all School of Business graduate programs. In addition to teaching courses, Tu oversees the graduate and undergraduate real estate programs and also coaches student teams in national and local competitions. Under his guidance, USD's MSRE students have won the ARGUS University Challenge seven times in the event's ten-year history. Tu is a Distinguished Fellow of the NAIOP Research Foundation; he teaches a variety of online and on-site courses for both the Commercial Real Estate Development Association (NAIOP) and the Urban Land Institute (ULI). Tu earned his PhD in finance from the George Washington University. He is a Chartered Financial Analyst (CFA) and a LEED Accredited Professional (LEED AP).