Fearless Accomplice: Standing on the Front Lines of Injustice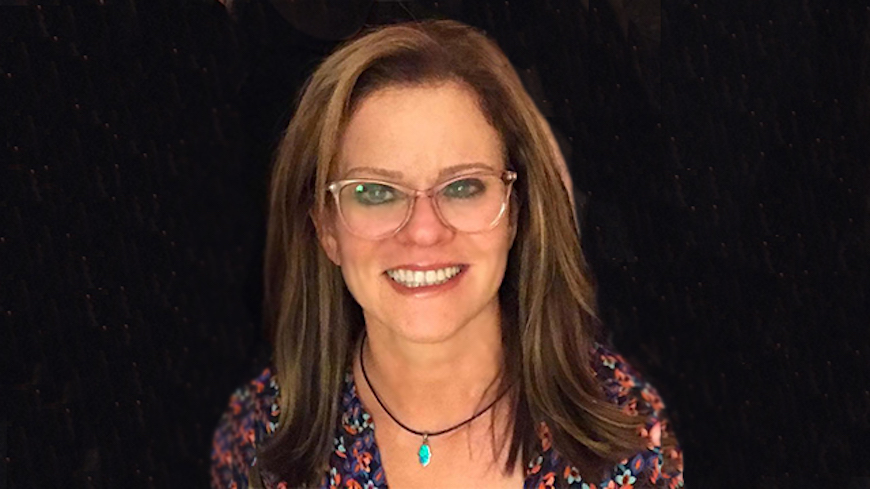 begin quote

"Fight for the things you care about. But do it in a way that will lead others to join you." – Ruth Bader Ginsburg
A Woman of Impact is one who lives principles of social justice. Through her work, activities and relationships, she supports others in finding voice, developing skills for transformation and understanding who they are called to be. Her community is not merely a place in which she exists; it is a place she actively and purposefully improves.
Elisa Lurkis is such a woman — an extraordinary woman. In her role as director of development and alumni relations at USD's Shiley-Marcos School of Engineering (SMSE), she is well connected, reaching beyond the USD campus, into the San Diego community and across the globe — casting her sphere of influence far and wide. And though much of her work is, in effect, to develop and cultivate partnerships, her passion and perseverance in that role goes well above and beyond merely clocking in an honest day's work.
"Elisa is a unique employee — especially in her role as development director," says Chell Roberts, Dean of the Shiley-Marcos School of Engineering. " She came to us from Peace Studies with a genuine commitment to making the world a better place. Her passion extends far beyond the university and spills over into her weekend and evenings. She goes on marches. She brings in alumni who care about the Engineering Exchange for Social Justice."
Lurkis works with students and partners with a passion steeped in social equity and justice. She embodies empowerment, serving as a role model to remind women, people of color and underrepresented communities that no dream is too big. No good deed too small.
Recently, she worked with Tom Lupfer, a key donor, executive advisory board member and University of San Diego trustee, to create the Clarity Design Engineering and Computer Science Diversity Fund. This generous annual gift financially supports the Society of Women Engineers (SWE), the Society of Hispanic Professional Engineers (SHPE) and the National Society of Black Engineers (NSBE) to help offset the cost of conference registrations, travel and lodging, as well as meals at student club meetings. Any remaining funds are used to support scholarships for underrepresented engineering and computer science students.
"Elisa understands the value of supporting students in attending professional conferences where people within their field look like them — she knows how important it is for their development as engineers," explains Rhonda Harley, colleague, NSBE advisor and assistant director of career development for the School of Engineering.
So, when the NSBE USD chapter needed funding to send 20 students to their national conference, Lurkis stepped in and worked diligently on a partnership with her connections at SDG&E so that the firm would match the funds raised by the NSBE students.
"She spent countless hours coaching the NSBE president on how to write effective emails to solicit funding. She reached out to SMSE board members as well to assist with funding so we could raise as much as we could to be matched," says Harley.
In all, the USD NSBE chapter raised $27,000.
In February, Elisa Lurkis was honored as one of USD's 2020 Women of Impact award recipients. She is fearless when standing up for what is right and what is just. And as we honor Women's History Month, we recognize and value women like Elisa Lurkis — women of impact — who will work against the barriers that remain, in order to create a fully equitable society.
"This recognition speaks to Elisa's roots, her inner strength, her passion to make things better and to change the world," says Roberts visibly moved. "She does all of these things because she wants to make an impact... then she tries to figure out how to tie engineering into it. This desire for social justice is what makes her so unique and genuine, and it is not limited to engineering or to her job, it is a holistic dedication to everything in her life."
Harley, who nominated Elisa Lurkis for the Women of Impact award, reflects back on a conference she recently attended. "I learned about the importance of moving from an 'ally' to an 'accomplice'; where you stand on the front line of injustice and fight as hard as those who are directly impacted. Elisa centers fairness and equity unlike any other colleague I have worked with. She is an accomplice in every sense of the word."
— Michelle Sztupkay