High School Students Take on Nation's Cybersecurity Challenges at USD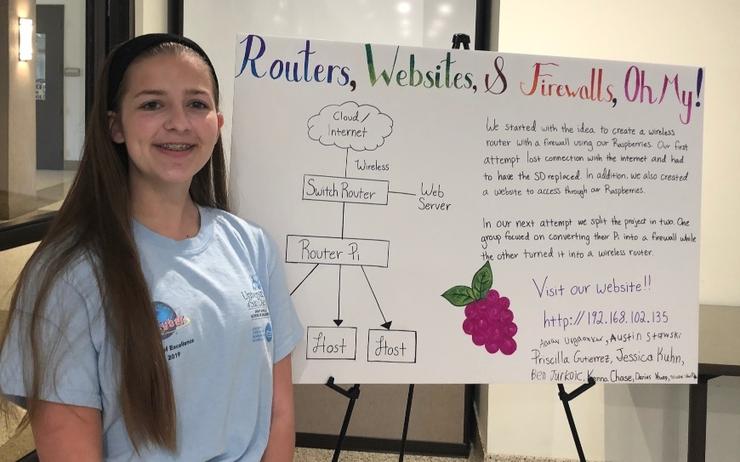 A week ago Jessica Kuhn didn't know what a Rasberry Pi was.
By Friday, she was using the small hand-held computer to create a wireless router with a firewall.
Kuhn, who will be in 11th grade at the Academy of Our Lady of Peace, was one of 49 participants in the GenCyber Academy of Excellence hosted by the Shiley-Marcos School of Engineering from June 24 to 28.
The academy, sponsored by the U.S. National Security Agency and National Science Foundation, aims to inspire a new generation of college-bound students into the emerging and critical cybersecurity field.
"It was fascinating," said Kuhn, following the last day of the academy where students presented their capstone projects for the week. She said she was impressed by "the intricate connections between computers that we don't ever think about" and how vulnerable those are to hackers.
"With daily cyberattacks on government, corporations, and other key institutions, these camps are building a pipeline of young people ready to meet these challenges and develop in careers offering starting salaries of $80,000 or more," said Shiley-Marcos School of Engineering Dean Chell Roberts.
Following sessions on networking and networking security, cyber forensics, cyberbullying and a field trip to the FBI, Kuhn said she discovered "there are many more (career) opportunities than I thought."
Another cyber academy, this one targeted toward law enforcement, will take place later in July.