Entrepreneurship Professor Honored for Outstanding Leadership in Engineering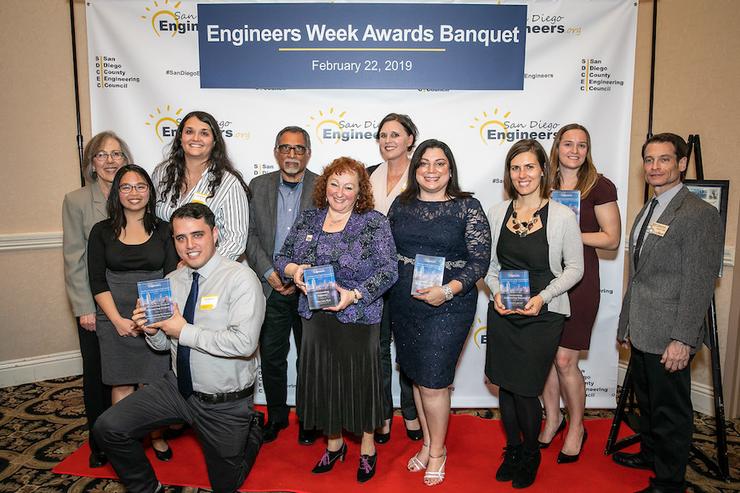 Venkat Shastri holds four patents, one spun out as a venture-funded company later acquired by an international corporation. He's also developed an Industry Partnership program that includes community projects in Central America and Africa. And he's launched an entrepreneurship program to help students in the Shiley-Marcos School of Engineering create successful ventures to enter into incubators, venture or acquisition agreements and transition into companies looking for talent to inject innovation within their organizations.
These are only a few of the reasons that Shastri, the De Sanctis professor entrepreneurship and engineering, was honored for Outstanding Leadership in Engineering by the San Diego County Engineering Council on Feb. 22. The awards banquet was part of Engineers Week, held nationally each year to promote and celebrate the contributions engineers make to society.
Late last year, Shastri also received a grant from the U.S. Dept. of Commerce to extend the services of the San Diego Regional Energy Innovation Network (SDREIN) to clean energy entrepreneurs in the Inland Empire and he's working with USD's schools of Engineering and Business to launch a new master's program in innovation and technology in 2020.
Accepting the award, Shastri thanked his colleagues, including Shiley-Marcos School of Engineering Dean Chell Roberts and Associate Dean Rick Olson. "A leader is only as good as the people he works with," he said. "I work at a fantastic university." With his wife, Lynelle, and son Guhan, also looking on, Shastri added that he's inspired by his students at USD.
Prior to joining USD in 2015, Shastri served as Chief Industry Advisor of PCN Technology, Inc., a position he assumed in December 2013 to strengthen the company's strategic positioning in the market. In the preceding eight years, as President and CEO, he grew PCN into a market leader in communication, industrial networking and energy management solutions.
Shastri earned his PhD in Electrical and Computer Engineering from the University of Massachusetts in 1988. He is the author of a book entitled, "Dexterous Robot Hands,'' (Springer-Verlag, 1990), and has published over 30 scientific articles in journals, magazines and conferences
"Venkat has made so many contributions to industry, academia and the community and we're delighted to see him receive this recognition," Roberts said. "The most exciting thing is that he's not done and the best is yet to come."