High School Students to Become Cyber Warriors at USD Camp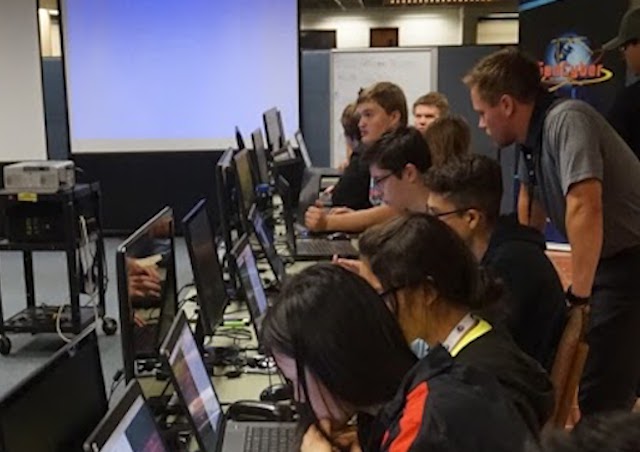 High school students will have the opportunity to become cyber warriors at a camp hosted by the University of San Diego Shiley-Marcos School of Engineering from Monday, June 25 through Friday, June 29. The camp runs from 8:00 a.m. to 5:30 p.m. each day in Loma Hall.
One of only four schools funded in California, and the only one in San Diego, USD's GenCyber program is funded by the National Science Foundation and the National Security Agency.
The GenCyber Academy of Excellence offers 10th through 12th graders the opportunity to learn the basics of cyber security skills and ethics, along with a variety of exciting activities including responding to mock cyber attacks and hacking, and designing systems to prevent them.
"With daily cyber attacks on government, corporations and other key institutions, these camps are building a pipeline of young people ready to meet these challenges and develop interest in careers that offer starting salaries of $80,000 or more," said Chell Roberts, Dean of the USD Shiley-Marcos School of Engineering.
The camp also includes field trips to the FBI and General Atomics in San Diego along with a Cyber Range Demo on Friday where students will put their hacking skills to the test using Network Mapper (Nmap) to scan sites without being detected and obtain protocol, ports and other key information to penetrate a site.
More than 200 applications were received from all over the country for 40 spots in the camp. Students selected range from those with lots of experience to those from underrepresented communities who will be encouraged to consider STEM (Science, Technology, Engineering and Mathematics) careers.