Engineering Duo Wins Second Place at Oxford Global Challenge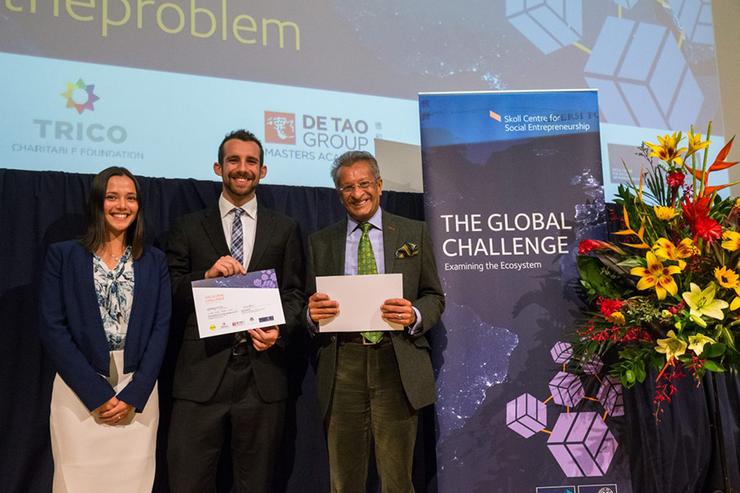 Second prize at the Oxford Global Challenge 2017, held at the Saïd Business School at the University of Oxford, went to Simple Seat, Better Lives. A duo of mechanical engineering students from the University of San Diego, Mei-Li Hey and Harrison Schmachtenberger, researched issues facing landmine survivors and disabled individuals in Uganda and their inability to use a pit-latrine, the common mode of defecation in developing areas.
Their research was a continuation of their work previously done in collaboration with Craig Wade, Luke Uetrecht, Alix Naugler, Ming Huang and 2014 USD Women PeaceMaker Margaret Orech. Orech conceived the original project concept and is founder of the Landmine Survivors Network.
Schmachtenberger and Hey will be awarded the prize of £2,000 and tickets to Emerge 2017. For more information on this year's Global Challenge, click here.