New USD Psychological Sciences Professor Paved A Non-Linear Path to Academia
New USD Psychological Sciences Professor Paved A Non-Linear Path to Academia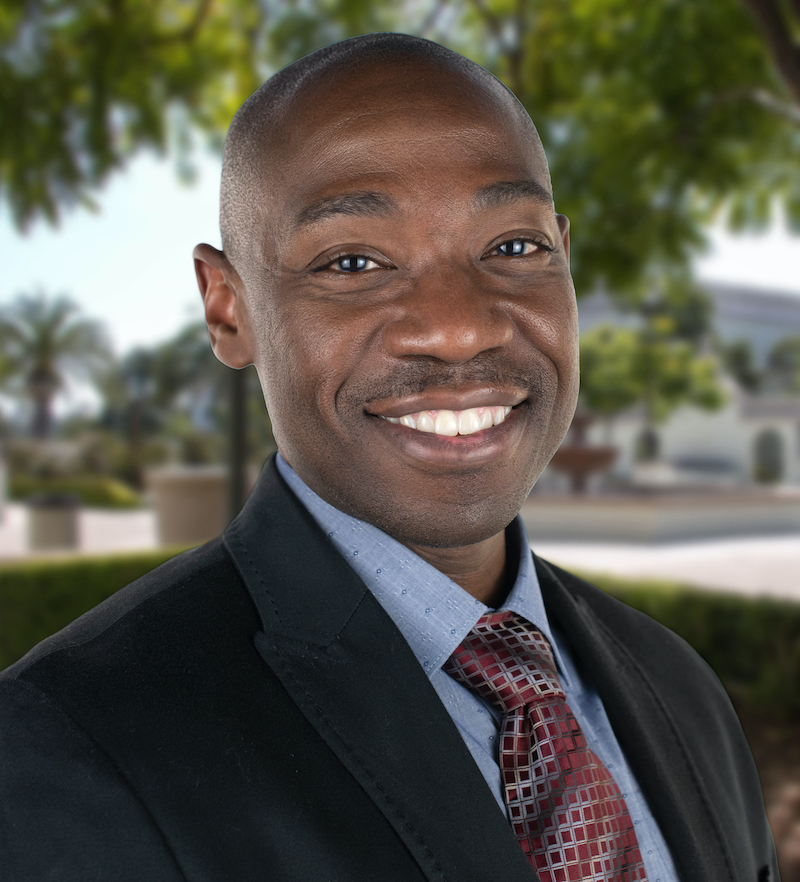 Assistant Professor of Psychological Sciences Steven Berkley, PhD, understands the uncertainty that follows graduation from college and hopes his example will take some of the pressure off of his students as they decide on their career paths.
"My introduction to academia was not linear," says Dr. Berkley, who is part of the Borders and Social Justice cluster at the University of San Diego. "Sharing my story reduces some of their anxiety about their next steps. I try to encourage students that they do have time to figure it out."
Berkley, who came to USD last year as a diversity postdoctoral fellow, landed a position out of college teaching math and accounting at a high school in Baltimore, Maryland, while he was deciding on his career direction. That led to leadership positions at educational nonprofits in New York City and Baltimore. Those experiences convinced him that he could best become a catalyst for change in education by entering academia, where he focused on youth development and race and ethnicity in higher education.
He is currently teaching Child and Adolescent Development, where students learn about the physical, cognitive, and social domains of development, especially from infancy to early adolescence. The Black Families course covers the history of Black families in the United States from a social-historical perspective and in the context of how Black families' psychological health and well-being are affected. His roles as an educator and researcher shape his unique outlook on the educational, political, and socioeconomic environments of marginalized families and individuals.
From that perspective, Berkley says he appreciates USD's efforts to bring attention to the roles of ethnic-racial minority students and the focus on transitioning the university into a Hispanic-serving institution, prioritizing interests of other students.
Berkley is one of fourteen new faculty members hired as part of the university's collaborative new hiring strategy that focuses on bringing new faculty from various thematic areas to join the College of Arts and Sciences community. He sees the cluster concept as a strong incentive for faculty to consider the interdisciplinary possibilities between their fields and where their scholarship overlaps.
"Prior to the beginning of the semester, I appreciated meeting all the newer faculty, and thinking about all the different amazing things we are doing and all of the cool opportunities to work together and co-create," he says. "The idea of the clusters is important, and what the three clusters stand for moves [the university] in the direction of where we are in the world today."