Vizer CEO Samantha Pantazopoulos is Democratizing Wellness 10,000 Steps at a Time
Vizer CEO Samantha Pantazopoulos is Democratizing Wellness 10,000 Steps at a Time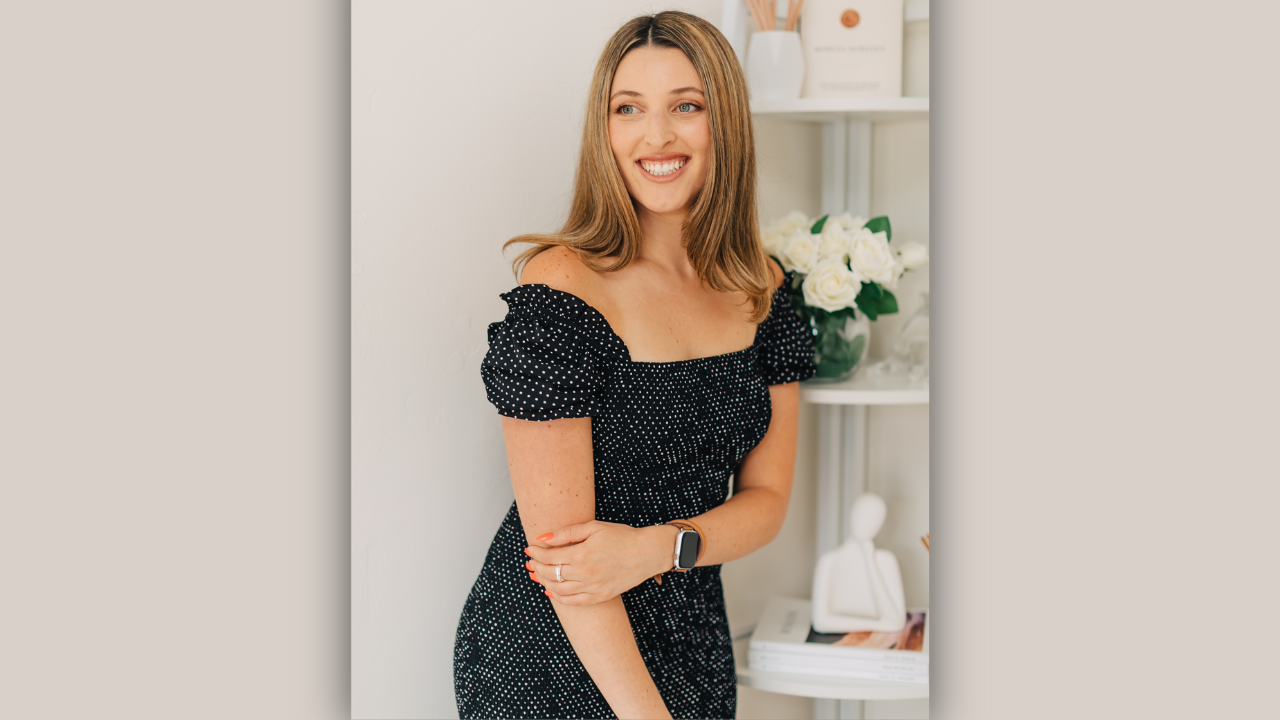 We've heard it before — the easiest way to maintain your health or lose weight is to get 10,000 steps or at least 30 minutes of exercise a day.
That's plenty of motivation to get up off the couch or out of your office chair, right? Or maybe it's not that straightforward.
"When I came to college, I had no relationship with health and wellness. As most college students do, I started gaining weight and didn't really know what to do about it because I didn't have any knowledge or resources about what to do for my health, so I started unconsciously restricting my food and exercising," says Samantha (Sam) Pantazopoulos, a business student alumna of the University of San Diego.
Pantazopoulos is the co-founder and CEO of Vizer, a social wellness app that's on a mission to democratize wellness. The app supports individuals who are looking to improve their daily wellness routine by partnering with health and wellness brands such as Sow Good, Olipop and VitaCoco to promote exercise and access to healthy foods.
Users track and log daily workouts through their smartphones or watches, which include 10,000 steps, 30 minutes of activity or classes at partner studios such as SoulCycle. If they complete this task before midnight, Vizer will donate a meal to a food bank in the Feeding America network to help others in need.
If that isn't incentive enough, the company also rewards users with points to use at partnering restaurants and retail stores to enjoy a well-earned kombucha or skincare product, for example.
The idea of Vizer came to Pantazopoulos during her Semester at Sea through University of San Diego Study Abroad. She participated in a social venture incubator that asked students the question, "How can you use business to do social good?"
"The professor told us to pick a problem we personally identify with because it will be a long journey full of ups and downs," she says." That's when it popped into my head. 'What if you could work out, donate meals and increase access to healthy food?' That would be motivating to me and I could do that as a habit."
When Pantazopoulos returned to California, she recruited her cousin, Dylan Barbour, who left his job in San Francisco, to join her full-time in San Diego. Together, the two turned Vizer from a concept to a full-fledged business in 12 weeks.
Vizer officially launched in 2017 and has donated nearly four million meals — and counting. Though the app started exclusively in San Diego, the company has quickly expanded to other cities across the United States and continues building new partnerships with health-focused brands to incentivize users. The team is also currently adding partnerships with major retailers such as Rite Aid and Walmart.
"We're in a space now where we can work with any health and wellness brand that we feel are cool and have benefited us [along our healthy journeys] and share those brands with our community," says Pantazopoulos.
For now, Pantazopoulos and her team will continue to change lives 10,000 steps at a time.
"Vizer is ever-evolving, but the core compass of building tools to improve our world, that will never change. That will always be at our core."
— Kelsey Grey '15 (BBA)

USD faculty and employees can join the USD Team in the Vizer app. Just enter the code usdfaculty/employees on the home screen and click the "Join a Team" button.