Engineering Showcase Highlights Student Innovation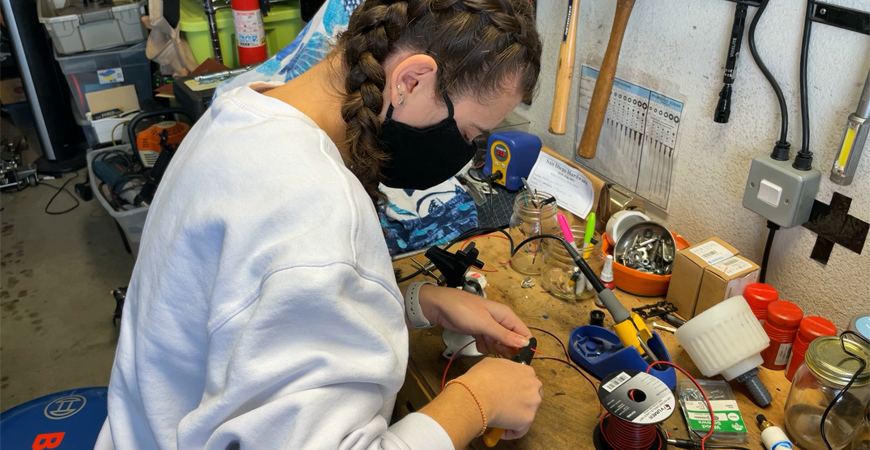 The Shiley-Marcos School of Engineering and Computing Showcase is an annual tradition on the University of San Diego campus — an opportunity to experience the innovative Capstone Design projects from graduating engineering and computer science students.
This year's virtual and interactive format will take place on Friday, May 7 and will highlight the work from students in computer science, electrical, industrial and systems, integrated and mechanical engineering. The Showcase will also feature welcome remarks from USD alumnus and Mayor of San Diego, Todd Gloria, who will be kicking off the event.
With nearly 40 capstone projects, guests will have the opportunity to visit team breakout rooms, interacting with the students and hearing firsthand about their innovative projects. From industry-sponsored and entrepreneurial, to social justice and community-focused projects, this year's projects range from creating a water-tight aquatic vessel for middle school classroom projects to developing an entrepreneurial digital platform for Black students that facilitates healthy connections and inclusivity.
With more than 170 students participating in this year's showcase, the event is a testament to the ingenuity and resilience of these students, who, in the midst of a global pandemic, have pursued innovation and creativity, fulfilling their goals as the next generation of engineers.
To learn more about the event, please visit the navigation landing page.
— Allyson Meyer '16 (BA), '21 (MBA) and Michelle Sztupkay