Wear it for Mickey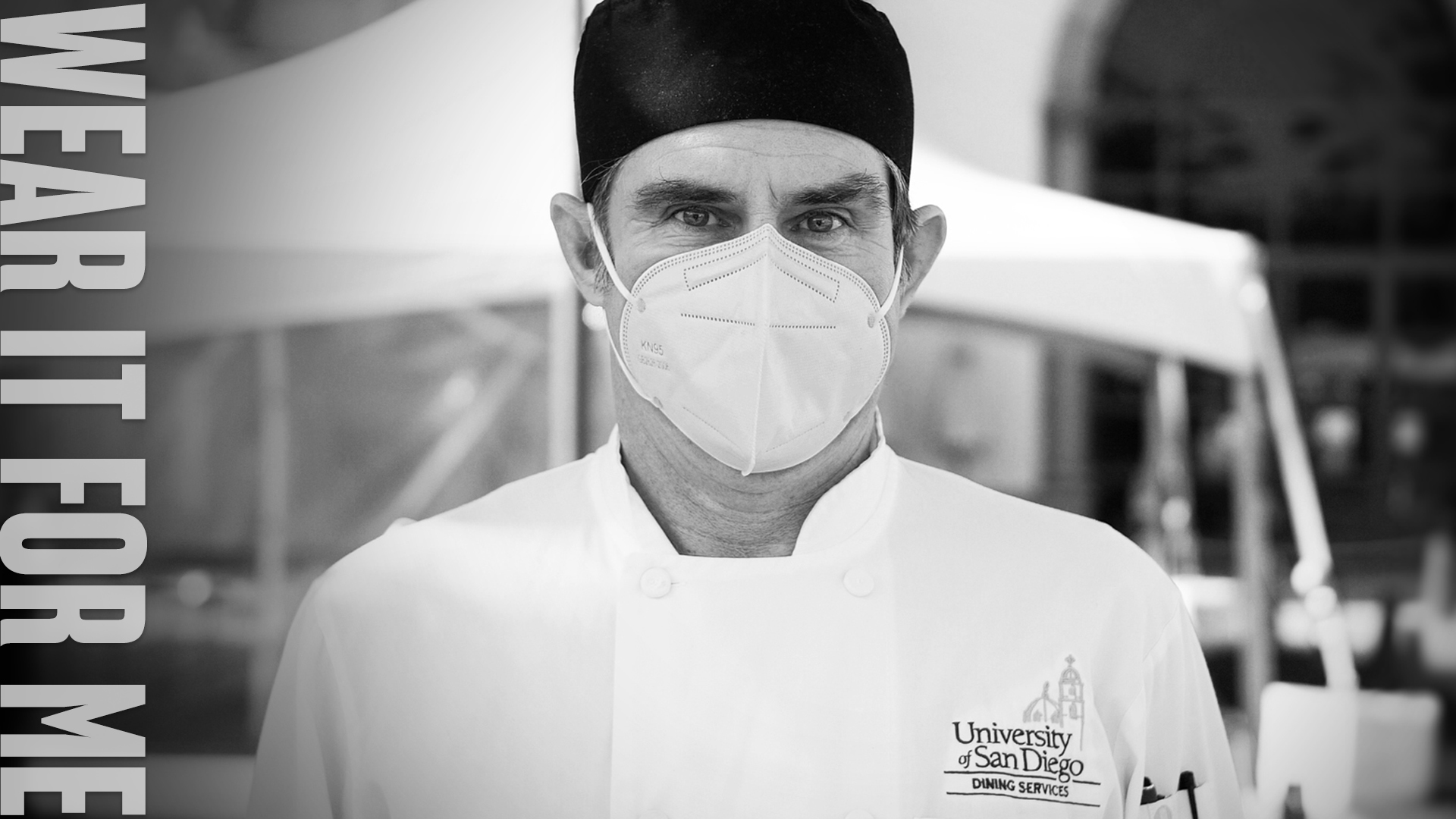 Whether you're a fan of marinara, alfredo, or pesto sauce, there's no denying Mickey's celebrity status on the University of San Diego campus, where he can be found daily dishing out pasta to the hungry community members entering through the Student Life Pavilion doors.
And while he's on campus for you, make sure you're there for him. Help protect Mickey and other frontline workers by following campus COVID-19 safety protocols.
Visit sandiego.edu/onward for updated information on USD's response to the pandemic.