It Starts with an Idea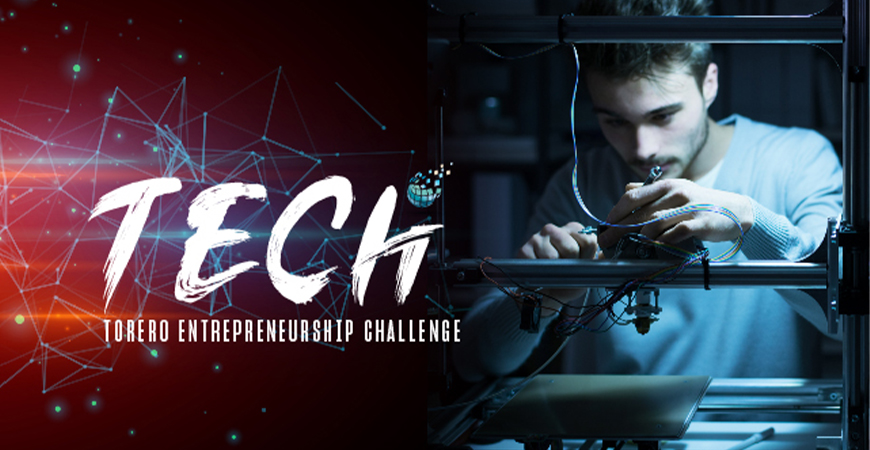 The University of San Diego's Shiley-Marcos School of Engineering is creating an entrepreneurial mindset that is pervasive in its students, faculty, industry partners and across campus. Engineered by Etrack, the Torero Entrepreneurship Challenge (TECh) is a new annual entrepreneurial competition designed to engage, educate, mentor and award technology innovators.
The student journey starts with an idea. Then, using proven pathways, teams have been guided by mentors, supported by professional networks and real-world experience to bring that idea to life — ultimately leading up to this opportunity to present their technology-based business idea to industry professionals and angel investors for a chance to compete for up to $45,000 in seed money to get their business off the ground.
During this virtual competition, participants will have the opportunity to meet the generous donors who have made this all possible through the creation of two new technology track awards — the Larry Kull Endowed Student Award in Engineering and Entrepreneurship and the Starpoint Award. Be sure to stay for this interactive event in its entirety to cast a vote for the People's Choice Award!
Join us on April 8, 2021 from 4:00 - 6:00 p.m. PDT to support these resilient innovators. Registration is required to obtain the TECh virtual event Zoom link.
For more details, visit TECh 2021.