San Diego Athletics to Allow Limited Spectators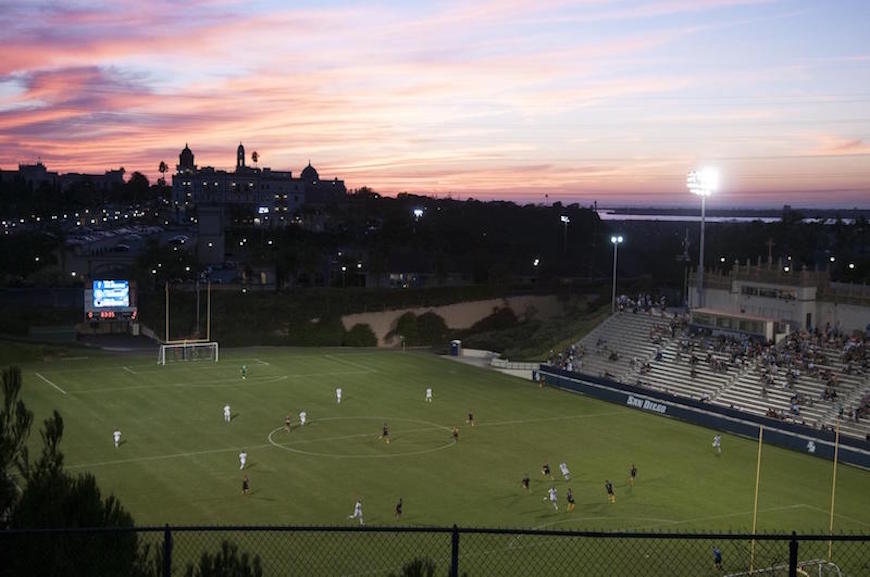 San Diego Athletics is excited to announce the Toreros will allow limited spectators at home contests starting April 1 in accordance with the State of California's guidelines.

At this time, USD will offer a limited amount of complimentary pass list tickets for scholar-athletes' families. No tickets will be sold to the public for the remainder of the 2021 spring season.
The safety of our scholar-athletes, coaches, staff and their families is the number one priority as USD continues to adhere to state guidelines for spectators at outdoor sporting events.

In compliance with California's face covering mandate, all gameday spectators must wear a face covering at all times while visiting a San Diego Athletics facility. Each spectator will be assigned a designated seat and must remain in their ticketed seat for the duration of the competition.

Please note all gameday spectators must abide by the policies below at all times. Visiting teams should contact their University ticket manager for availability for their respective sport.

TORERO FAMILY SPECTATOR GUIDELINES
*Guidelines also available here (PDF)

Arrival /Check-in:
Gates will open sixty (60) minutes prior to game time and close thirty (30) minutes into the contest
Guests must present a valid ticket at the facility entrance (no day of game ticket sales permitted)
Guests will go through a temperature check and COVID-19 screening process prior to entrance
·NO re-entry into the facility will be permitted
Seating:
A mask must be worn at ALL TIMES while on campus and may only be removed to eat or drink. Entry will be denied for non-compliance. *Face shields may be worn but will also require a mask
Spectators must remain in their assigned seat at all times. No gathering will be permitted at any time before, during or after the competition.
Please limit all interaction with those outside of your ticketed party and maintain 6 feet of distance between those outside of your ticketed party.
Food and Eating:
No concessions will be available for purchase this season
Outside food and drink is permitted (NO GLASS CONTAINERS)
Outside alcohol is not permitted
All eating and drinking must occur at one's assigned seat. Eating and drinking on the concourse will not be permitted.
The Jenny Craig Pavilion will be closed to spectators.

Questions regarding San Diego's fan attendance/ticketing policy should be directed to tickets@sandiego.edu.

Fans can continue to follow the Toreros via live statistics coverage and live streaming when available. For the most up to date gameday coverage information, please visit each team's schedule page.