An Easter Sunday Reflection with Jessica Brophy '14, MA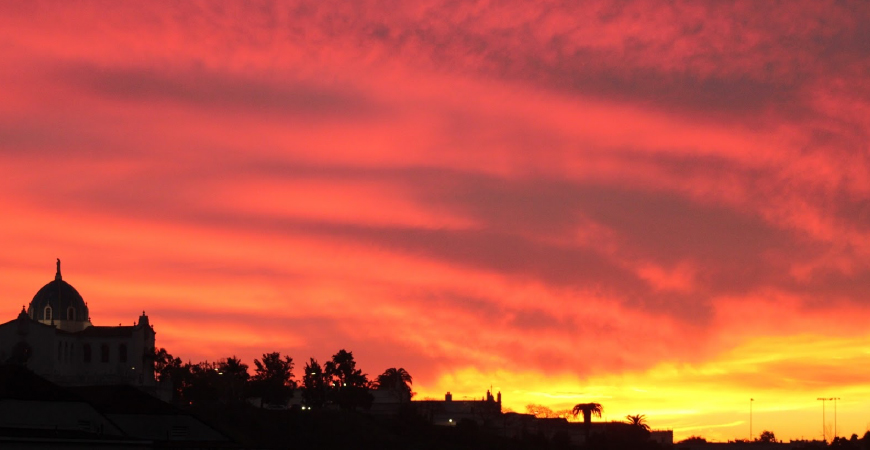 Jesus is Risen! Easter has come! Easter always brings a reason to hope, but this year it feels especially needed. It almost feels that rather than 40 days of Lent, we've experienced a year of Lent.
Lent brings a time of sacrifice and simplicity, two things we have become well acquainted with this year, not necessarily by our own choices. It's overwhelming to think about what things were like on Easter a year ago. COVID-19 had only been in our vocabulary for about a month and we were still wrapping our heads around what it meant to be in the midst of a pandemic. There was, and still is, so much fear, uncertainty, grief, and loss that we are all collectively dealing with.
In the midst of all of this, I find myself turning to one person in the Easter story. Her name is Mary Magdalene. The gospel reading this Easter Sunday ends with the disciples, Peter and John, running to the tomb, finding it empty and celebrating that Jesus has risen from the dead! However, if we continue reading, we find out that Mary Magdalene stayed at the tomb and wept for the loss of her friend, Jesus. She couldn't yet comprehend that Jesus had risen from the dead. Moments later, Jesus appears to Mary in his resurrected body, but still she doesn't recognize him. It isn't until Jesus calls her by name that she recognizes that it is her friend Jesus standing there in front of her, risen from the dead.
Mary's reaction to Jesus' resurrection resonates with how I'm feeling as we enter this Easter season. She wants to believe that it really is Jesus, but she's hesitant. I imagine that in the days after Jesus' death, Mary Magdalene felt similar to how we are feeling in the midst of this pandemic, filled with fear, uncertainty, and grief. She wants to hope, but it's hard after the suffering she endured. Many of the gospel stories allude to that fact that Jesus looked physically different after he was resurrected and many of his close followers couldn't immediately recognize him. I think this might be how we experience the world once we come out on the other side of this pandemic. Lately, I have felt a sense of relief as we see the availability of vaccines increase and case numbers decrease. It almost seems like we can see how things might start to go back to "normal" soon. I am realizing though, that like Jesus after the resurrection, things will never look exactly the same way they did before the pandemic, and this isn't necessarily a bad thing. So, like Mary Magdalene, we make the space to grieve what we've lost, but we also open our hearts to the possibility of something new, something better. The pandemic brought certain injustices to light from which we cannot look the other way. It showed us what was really important when everything is stripped away. Therefore, as we move forward, I pray that we don't try and return to "normal," but that we move towards bettering the world around us. I pray that our post-pandemic world is one of "resurrection," a transformed world that better resembles God's kingdom here on earth.
— Jessica Brophy '14, MA, Resident Minister