Wear it for Yerandi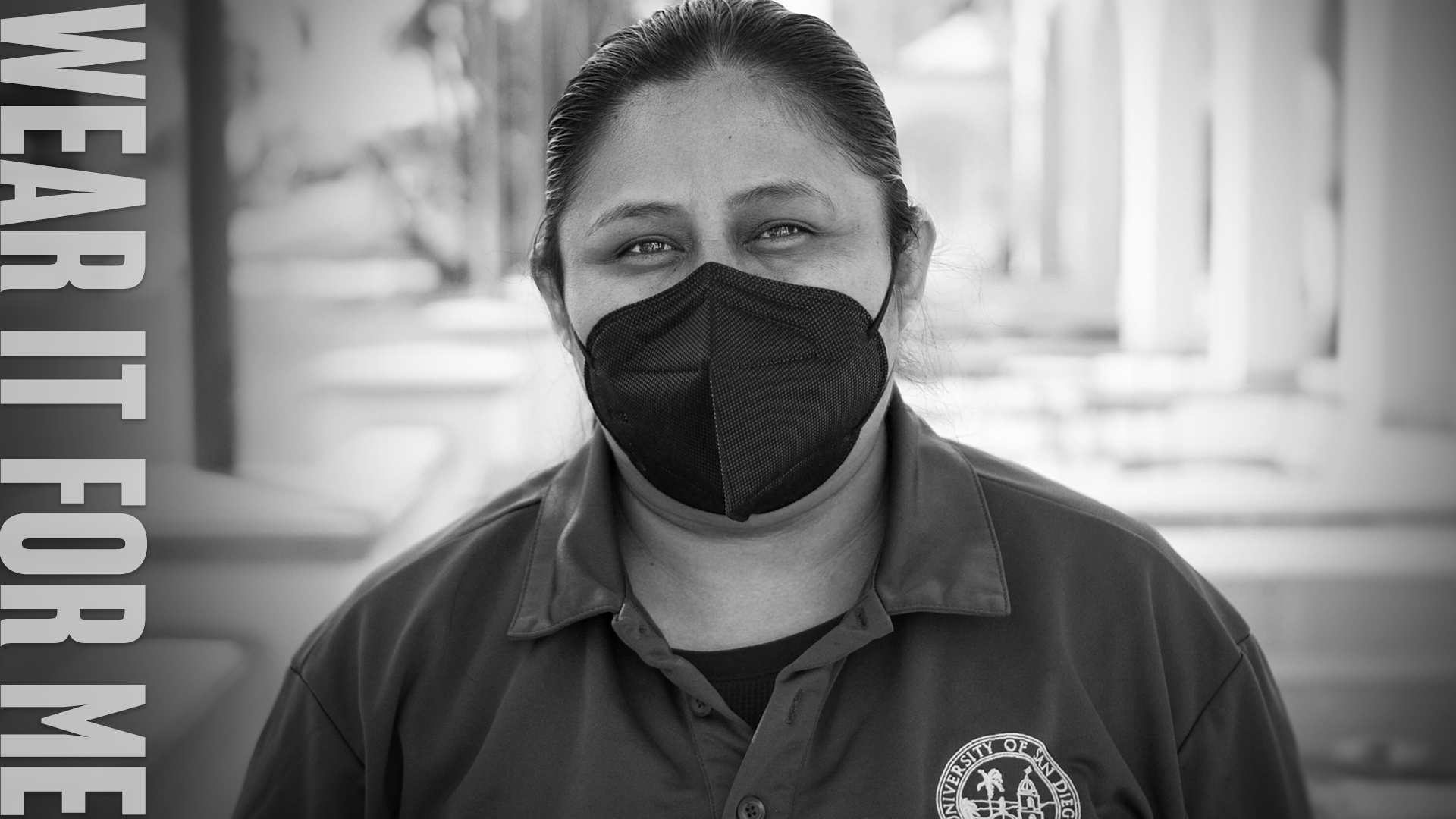 Hospitality services take on an even deeper meaning when applied to Yerandi Merlo, who uses her daily interactions with the University of San Diego family to build a strong community of support and encouragement for students and staff alike.
And while she's on campus for you, make sure you're there for her. Help protect Merlo and other frontline workers by following campus COVID-19 safety protocols.
Visit sandiego.edu/onward for updated information on USD's response to the pandemic.