A Reflection on LIFE Week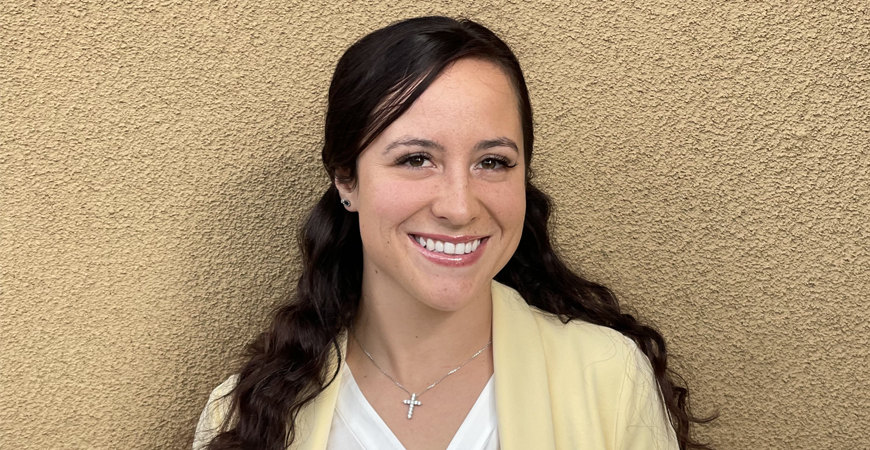 LIFE Week has been a tradition at the University of San Diego for over twenty years. Hosted by Students for Life, this annual Spring event usually features a week of educational programs and hands-on service opportunities.
This year, due to pandemic restrictions and remote learning, LIFE Week has been virtually orchestrated. Our club worked diligently to adjust to the new landscape by planning and organizing four different events that are spread out across two different weeks, in hopes of countering Zoom fatigue. Club members chose four life topics to highlight during LIFE Week 2021 including: Abortion, Dignity of the Incarcerated, Dignity of the Differently Abled, and Confronting Racism.
On the first day of LIFE Week, documentarian and producer, Jason Jones, spoke about his personal pro-life history and shared the process for making his short film, Crescendo, which was screened during the event. The focus of the next event, Dignity of the Incarcerated, was to increase awareness of the prison system and re-entry programs in San Diego. We heard a range of personal reflections on prison ministry from our diverse speakers: Robert Ehnow, Director of the Office of Life, Peace and Justice for the Diocese of San Diego, George Chappell and Eddie Blajos from the non-profit, Restoring Citizens, and Mandy Bass, USD senior, interning in the Office of Life, Peace and Justice.
The second set of LIFE Week events started with Dignity of the Differently Abled. Three speakers from GiGi's Playhouse, a Down Syndrome Achievement Center in San Diego, helped educate attendees about how this condition affects individuals, about the wide variety of free programs available at Gigi's Playhouse, and about ways that we as college students can get involved, volunteer, and help promote acceptance and respect.
We wrapped up our first ever virtual LIFE Week with an implicit bias training, facilitated by USD's Rainbow Educators, to help us confront racism and further incorporate anti-racist practices within our club. The inclusion of a LIFE Week day dedicated to anti-racism was a first for our club, and we plan to make it a tradition.
Although the programs for each day of LIFE Week are unique, the topics they address and educate USD students on are all the same in that they pose a threat to the dignity of the individual. We chose to focus on these issues because of their timeliness, and prominence in today's society. By focusing on these extremely important life issues we hope to encourage our USD community to think of the term, "pro-life," as a movement that extends far beyond abortion. As co-president of Students for Life, this is exactly why LIFE Week is so important to me. Being pro-life means being an advocate for all life and for the dignity of every person. LIFE Week offers a critical opportunity for Students for Life to help expand the focus of the pro-life movement.
— Rachel Shellstrom
Rachel Shellstrom is the co-president of USD's Students for Life organization.