Encouraging Undergraduate Students to Participate in National NSSE & CECE Surveys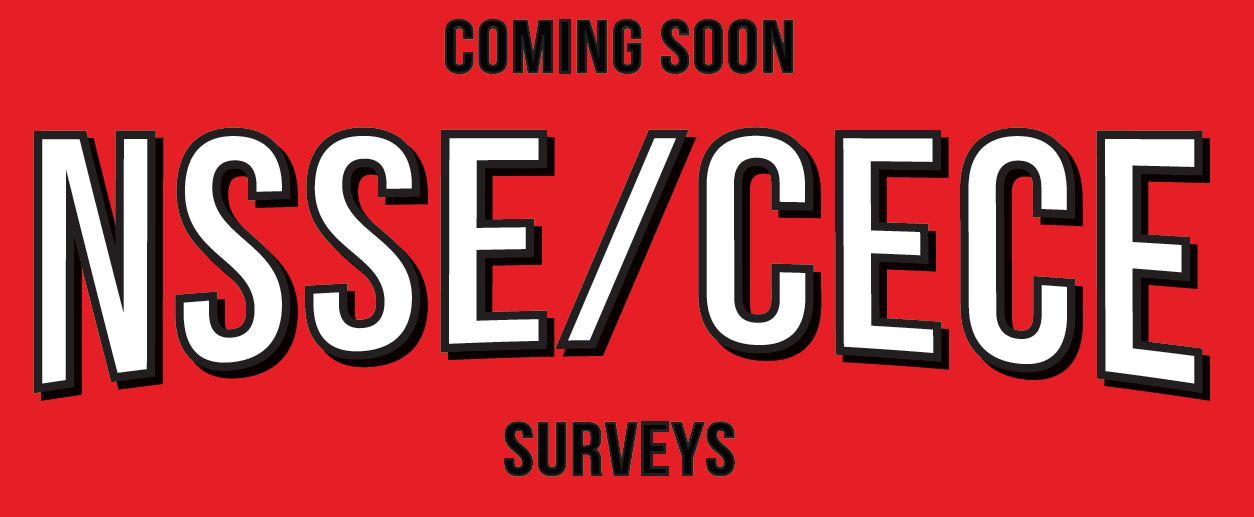 USD undergraduate students will be receiving emails inviting them to participate in one of two large national surveys. First year students and seniors will be sent the National Survey of Student Engagement, or the NSSE, which looks at students' participation in the programs and activities that USD provides for their learning and personal development. The data collected from this survey helps to identify aspects of the undergraduate experience that can be improved through changes in policies and practices. At the same time the NSSE is being administered, second and third year undergraduate students will be invited to participate in the Culturally Engaging Campus Environments Survey, or the CECE. This survey focuses on measuring the most critical elements of an optimally inclusive campus environment. It helps to provide a common vision for the campus in advancing its diversity and inclusion efforts and the data collected can be integrated into a wide range of policies, programs, curricula, spaces, practices, and activities throughout the entire campus.
We are urging all students to participate in these important surveys so that their voice can be represented in important decisions being made across campus over the next several years. These surveys are only administered once every three years at USD. Students will receive the initial email invitation to take the survey on March 8 and then will receive a few reminder emails after that (on March 16, March 24, April 6, and April 22 specifically) until the survey closes on May 15, 2021.
Faculty, please encourage your students to take the survey so that they can make their voices heard! A google/PPT slide to add to your lectures can be found here. And/or, please share a video about the survey on your department's social media page. We appreciate your help!
For any questions, please contact USD's Office of Institutional Effectiveness and Strategic Initiatives at iesi@sandiego.edu.