USD and Alma Migrante Join Forces to Create Digital Narratives of Human Rights Defenders in the Border Region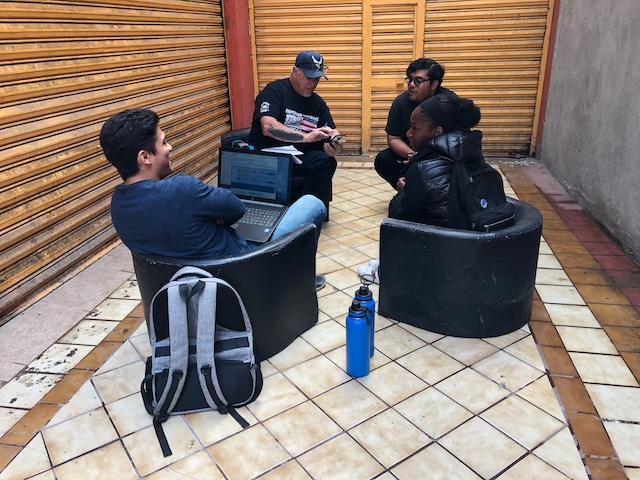 The University of San Diego's Mulvaney Center is teaming up with Alma Migrante, a nonprofit organization in Tijuana, Mexico that advocates for humane immigration policies, by creating 10-15 digital videos for the organization that will focus on the stories and work of human rights defenders in Mexico.
University of San Diego (USD) students from two Spanish Courses will be trained to create these digital stories, or Digital Narratives, with the help of the UC Davis' Humanizando la Deportación, Cultiva Ya! and Universidad Iberoamericana Tijana. Students will interview human rights defenders in Mexico, whose work covers issues ranging from the protection and promotion of the rights of immigrants to immigration policy building and research. Due to the pandemic, students are currently completing these interviews via Zoom.
Some of the interviewees include: Julia Gomez (Centro Comunitario CSER y Colectivo LesVoz Creando Comunidad), Judith Galindo Lima (Camino de Salvación Shelter), Lourdes Lizardi Lopez (Angeles sin Fronteras y la Alianza Migrante Tijuana) and Linda Hamze (Al Otro Lado).
"What a wonderful opportunity to get the students out of the classroom to travel with the Mulvaney Center to Tijuana, to meet and to interview with others and to hear from them, to work in partnership with students just like them, taking similar courses, but on the other side," said Alejandro Meter, professor in USD's Department of Languages, Cultures and Literatures.
Along with the connections, the project is aimed to get students to understand more about the U.S.-Mexico border region, just a short drive from the university campus, and what that means for them as students in their educational journey.
"One of the main purposes of this project in the class was to really have students critically examine questions of privilege, to think about their own location, their own positionality, and also social justice questions," said Kevin Guerrieri, professor of Spanish Languages, Cultures and Literatures.
The completed Digital Narratives stories will be showcased in a virtual event May 2021 and published on a webpage for the general public to see.