New Perspective on Performance: The Old Globe and USD MFA Theatre Students Reflect on the Virtual Production of 'A Midsummer Night's Dream'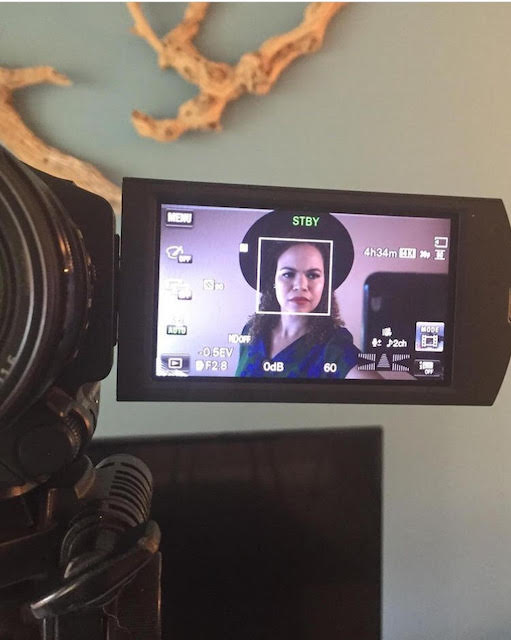 Students in The Old Globe and University of San Diego Shiley Graduate Acting program started the fall semester virtually--- a tough reality for students majoring in an artform that relies heavily on live performance, face-to-face connections and community.
"At the end of the day, you want to be with your cohort. You want to be with these people. You want to touch them and hug them. I haven't hugged any members of this cohort yet and I really can't wait until we're in person and we can do that," said Sarah Joyce, a first-year MFA theatre student.
Joyce plays Titania and Hippolyta in the student's recent spring production of A Midsummer Night's Dream. Two roles she portrayed off the stage and instead, virtually, from her home.
"It's been really interesting because at first I was a little sad about it. I was like, 'How am I going to act with people, if we're not in person? How is this going to work?' But, surprisingly it does. It really, really does. And, on top of that, you're working with the camera so maybe you're not projecting for a stage but you really are getting an education on acting for the camera," said Joyce.
To equip the 14 student cast members with their personal 'stage' at home, The Old Globe team came to each student's home and set up sound, lighting and camera equipment, while teaching students how to use it.
"I now feel incredibly confident about any type of self-tape situation," laughed Joyce. "I know how to light myself, I know how sound works, so we really have been developing a well-rounded set of skills which has been a beautiful surprise," she added.
Students did get a chance to film a group scene for A Midsummer Night's Dream on The Old Globe Lowell Davies Festival Theatre stage, while wearing masks and maintaining a physical distance from cast members.
"I was really grateful we were able to use the Globe stage because that was something my class was never able to set foot on," said Jocelyn Renee, a second-year MFA theatre student.
While Renee, who plays Bottom in the production, was glad to get a chance to be on stage this year, she also found the silver lining in virtual acting -- gaining new skills while opening the doors to new opportunities after she graduates this spring. She's now considering creating content through a web series or even working on a podcast.
"It's funny, being a classical theatre degree--that work usually happens on stage. There's not a lot of classical theatre being filmed. But, I was excited initially when it all started to fall into place because I think there is room, especially with the advent of TikTok and Instagram, for consumers getting used to consuming art, consuming content online and through video," said Renee.
And, while the theatre experience looks different in today's world with a global pandemic, the art and connection of storytelling is something students believe will remain unchanged.
"The fact that you're seeing all of these Zoom productions pop up from some of the major theatres and we're working on Zoom, there's things being filmed and put up on YouTube and across all of the various media outlets – it's a difficult time because we're all used to being in-person and there's a communal aspect that's just not quite there right now-- which is hard, you build theatre families. But it's been pretty invigorating and exciting to see that there are people innovating, which is what we're supposed to do, find ways around problems that arise and still tell the stories," said Renee.
"Something I'm really taken with is, no matter what's happening, the desire to connect with people will never go away, it will never go away. So, being on stage, that's a very specific experience that will 100-percent come back – but I think this moment has really transformed the sphere in which we can reach," said Joyce. "There's so much beautiful art still being created with two squares on camera or even more... You can't go to New York to see that Broadway show but there's this completely new elevated unhinged magical experience that we can still reach you. And, I really think that's going to be a huge gamechanger. And I'm so excited to be a part of it," added Joyce.
A Midsummer Night's Dream is available to watch on The Old Globe's YouTube channel from February 12-28.