USD's Student Health Center Earns a Three-Year Accreditation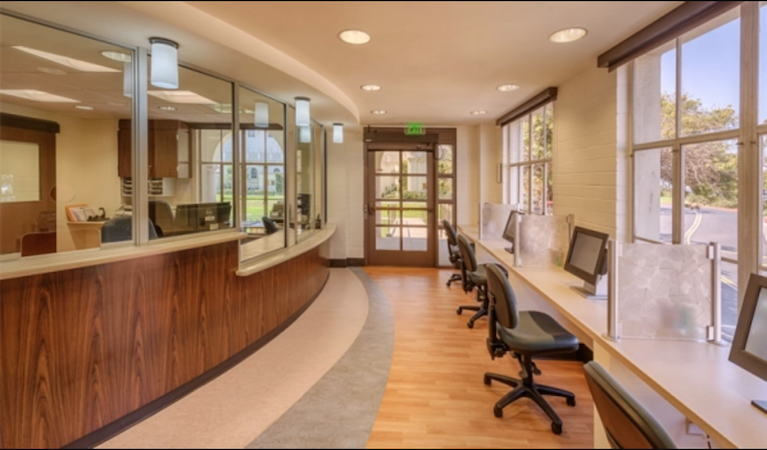 In the midst of the COVID-19 pandemic, when best practices in health care are of the utmost importance, the University of San Diego's Student Health Center has received a full three-year accreditation by the Accreditation Association for Ambulatory Health Care (AAAHC). Accreditation distinguishes USD's Student Health Center from many other outpatient facilities through its adherence to rigorous standards of care and safety.
This accreditation means that USD's Student Health Center has met nationally recognized standards for the provision of quality health care set by AAAHC.The AAAHC Certificate of Accreditation demonstrates USD's Student Health Center's commitment to providing safe, high-quality services to its patients — each day of the 1,095-day accreditation cycle.
"The health and safety of our students has always been paramount, and now, in the wake of a global pandemic, it's more important than ever for our students and the health care professionals who treat them, to strive for the highest standards," said USD President James T. Harris III, DEd. "That is why we are particularly proud that USD's Student Health Center received the highest level of accreditation."
While the onsite survey is an important component of the accreditation process, just as important is USD's commitment to ongoing compliance and continuous improvement. The intent of accreditation is for organizations to adopt policies and procedures that fuel ongoing daily and quarterly self-assessment.
Ambulatory health care organizations seeking AAAHC accreditation undergo an extensive self-assessment and onsite survey by AAAHC expert surveyors — physicians, nurses and administrators who are actively involved in ambulatory care. The survey is peer-based and educational, presenting best practices to help an organization improve its care and services.
Founded in 1979, AAAHC is the leader in ambulatory health care accreditation. AAAHC advocates for the provision of high-quality health care through the development and adoption of nationally recognized standards.
For more information on AAAHC, please visit www.aaahc.org.