The 2021 All Faith Service ' Embracing Hope: Our Journey of Healing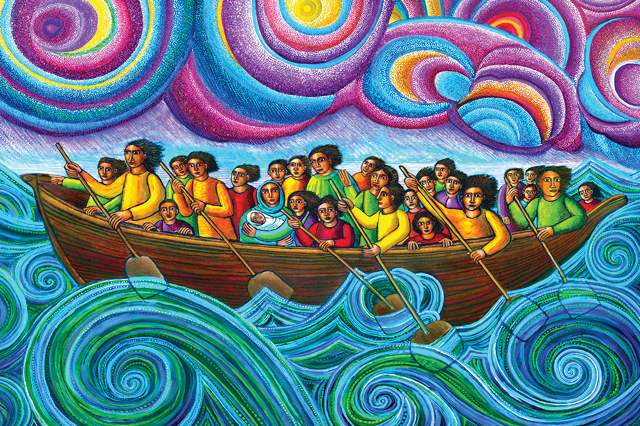 On Thursday, Feb. 4 at 12:15 p.m., USD will proudly present the 28th All Faith Service, which celebrates the religious diversity on our campus and asks everyone to join together in praying for peace. As a Catholic institution, our community is enriched by the presence of students, faculty, and staff from a wide range of faith traditions. This diversity both deepens and strengthens our dialogue as we strive to educate global citizens prepared to confront humanity's urgent challenges. No other institution for Catholic higher education has anything quite like it.
This year's theme "Embracing Hope: Our Journey to Healing" reminds us that while we cannot embrace each other physically because of the pandemic, we CAN wrap our arms around the radical power of hope. While we mourn those lost, hope acts as our spiritual guide moving us forward into healing. As we grapple with what it will take to end persistent and systemic racial injustice, hope unites us and propels us forward in action.
As Christians, Buddhists, Hindus, Muslims, Jews, Indigenous Peoples and nonbelievers, may the USD community be inspired and blessed in all its endeavors this semester.