Green Building Labels: Information or Marketing?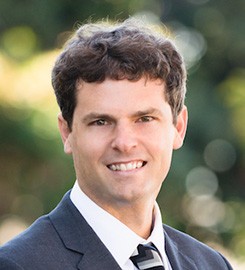 Green Building: Perception vs. Performance
Worldwide, buildings account for more than 40% of energy use and almost a third of greenhouse gas emissions, according to the Earth Institute at Columbia University. Given the building sector's outsized impact on the environment, responsible building designers, owners and occupants have embraced voluntary environmental building codes — aka green building codes — to conserve energy, reduce harmful emissions and demonstrate good corporate citizenship.
Since the early 1990s, green building codes and assessment tools have been adopted globally with the goal of delivering more environmentally friendly and sustainable commercial buildings. Some notable green building rating systems include the U.S.-focused Leadership in Energy and Environmental Design (LEED) and Energy Star, U.K.-focused Building Research Establishment Environmental Assessment Method (BREEAM), and the Green Star label in Australia. However, these well-meaning certifications often fail to deliver, with many commercial buildings falling short of performance metrics, such as energy and water efficiency. Why?
The gap between design intentions and in-use performance is the subject of Dr. Jeremy Gabe's research and recent paper: "Information or Marketing? Lessons from the History of Private Sector Green Building Labelling." Gabe's review of a quarter century of green building labeling found that while green labels are associated with higher property values, evidence of a systematic disconnect is growing between design intentions and operational performance outcomes, with the environment on the losing end.
Just Green Enough
Gabe's research suggests that building occupants — who pay a premium to inhabit "green" buildings — are either primarily interested in the marketing value of the label or are unaware the building isn't delivering on its promise.
Moreover, Gabe and his co-author argue that if the relative "trophy value" of occupying a green building is greater than the savings from high performance, even robust certifications such as LEED can motivate building stakeholders to be "just green enough." In a market that appears to value perception over performance, applicants may take a low-bar approach to certification (awarded on a point system), achieving the minimum number of points to get a green label in the cheapest way possible, not necessarily by doing what's best for the environment. As Gabe explains, "It nudges people to do the minimum and nothing more."
Why Green Buildings Underperform
Gabe's research points to a variety of reasons many commercial buildings fail to deliver on their green promise, including:
Lack of measurement during the building's in-use phase
Lack of communication between building owner/managers and tenants
Lack of coordinated regulation among federal, state and local authorities
Reluctance among certifying organizations to antagonize clients with negative feedback
Because green certifications are awarded early in a building's life cycle, potential environmental outcomes are often overly optimistic. Once the handoff from the design and planning industry to building management occurs, the two rarely talk to each other.
"That's mainly because they give each other headaches," explains Gabe. He adds, in-use underperformance can result in finger-pointing, with building designers complaining that "we gave them a Porsche, and they're driving it like a run-down Ford."
What's more, because LEED and Green Star are in the business of awarding green labels, they have little appetite for antagonizing paying clients by drawing attention to poor in-use performance later on. With both certifying organizations and owner/managers benefiting financially, and tenants reaping the trophy value of occupying a "green" building, it's the environmental outcome alone that may suffer.
The Power of Assessment
To quote management guru Peter Drucker, "If you can't measure it, you can't improve it." That's the idea behind measured building performance audits, a tool Gabe says has the potential to improve in-use performance and ultimately realize the promise of voluntary environmental building codes. He cites early research that shows how environmental outcomes can be improved through repeated participation in building performance audits, and he argues for adopting a life-cycle approach to green building that integrates design forecasts and operational audits.
Lessons from Australia
"Australia is miles ahead of both the U.S. and U.K." in terms of narrowing the gap between design-stage and in-use performance, says Gabe, who has studied green building codes in the country's commercial real estate (CRE) market. What accounts for Australia's success? Coordinated federal regulations that require disclosure of energy performance for commercial office buildings.
Whenever a CRE transaction occurs in Australia, the building's energy consumption performance must be advertised. As a result, more than 85% of energy used in commercial buildings in Australia is sourced from electricity, and greenhouse gas emissions can be as low as a third of that in the United States.
Gabe credits frequent repetitive certification of commercial buildings in Australia with a statistically significant reduction in average site energy use intensity. This is not the case in the United States, where little coordinated regulation exists. Notable exceptions include New York, Minneapolis and California, where, as in Australia, the regulatory environments require advertising Energy Star scores.
Focusing on the Indoor Environment
While concern over climate change and sustainable development have caused the building sector to address its impact on the outdoor environment, the wellness movement and, more recently, heightened health concerns due to COVID-19 are drawing attention indoors. Two relatively new certification systems focus on occupant health and well-being.
The WELL Building Standard, developed in 2016 by Delos Living, adheres to the voluntary environmental building code model but contains design guidelines exclusively associated with human health and wellness. WELL buildings seek to increase employee satisfaction and productivity by applying human health research to indoor building environments.
Fitwel, developed in partnership with the U.S. Centers for Disease Control and Prevention, seeks to optimize occupant health and productivity through building design and operations.
Both the WELL and Fitwel certifications are poised to capitalize on increasing interest in productivity and wellness and elevated health concerns. The coronavirus pandemic, which has emptied office buildings across the globe, urgently underscores the need to design (and retrofit) commercial buildings with features such as more open-air ventilation, more square footage per employee and touchless surfaces in mind.
Closing the Gap
The dispiriting conclusion that marketing perception matters more than proof of performance when it comes to the financial rewards associated with green building labeling has motivated Gabe to seek transformative solutions in sustainable real estate development to close the gap between the promise and performance of voluntary environmental building codes. Tools such as measured building performance audits and mandatory disclosure of results can go a long way toward integrating design and performance objectives and ultimately creating a healthier more sustainable environment.
To progress from the current get-it-and-forget-it approach to green labeling to fully realizing its promise will require greater communication and cooperation among the design community, building owners/managers and tenants to ensure desired environmental outcomes. Gabe's research makes a strong case for coordinated regulatory support for accountability to make green labels meaningful.
Earn a Bachelor's or Master's Degree in Real Estate from the University of San Diego School of Business
With a Master of Architecture, Sustainability, and a doctorate in real estate from the University of Auckland, Dr. Gabe has spent the last 15 years in the real estate and architecture community consulting with government and industry councils in New Zealand and Australia on the adoption of green building practices and the management of green building assessment tools. A Chicago native, he joined the University of San Diego in 2019.
Learn more about assistant professor Jeremy Gabe and how a degree in real estate from the University of San Diego School of Business can prepare students to pursue rewarding careers in commercial and residential real estate, financing, valuation and investment.
Sources:
State of the Planet, "The How and Why of Green Building"