August Updates from The Nonprofit Institute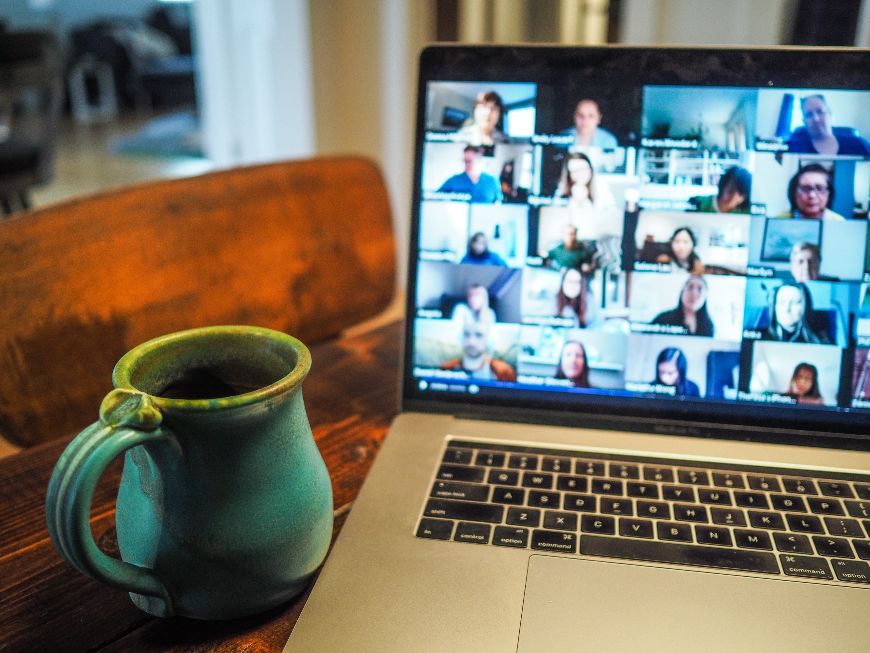 We hope you are enjoying the long and sun-filled days of summer!
Please see The Nonprofit Institute's updates below:
General Updates:
Drs. Zachary Green and Emily Young co-wrote a powerful Op-Ed entitled:
Commentary: Ending Environmental Racism in San Diego Requires Facing our History of Social Injustice
. It was published by the San Diego Union Tribune on July 17. Please take a few minutes to read it
here
.
We are pleased to announce our Community Thought Partnership with Bank of America. We will be offering a four-part series of leadership trainings with them this fall. We launched the series on June 29 with a thoughtful session led by Dr. Zachary Green, Director of Leadership Development at NPI. This first session, Resilience in Times of Turbulence, was well attended and received great reviews. The following three sessions will be held this fall. Stay tuned as we will be sending out information on content and registration in the coming weeks.
The Nonprofit Institute is always looking for new entities and organizations to partner with us through
sponsorships
. If you know of an organization who you think might be a good match for sponsoring our research and programs we invite you to submit their information to us at
nonprofit@sandiego.edu
.
Community Consulting Team:

The Small and Emerging Nonprofit Accelerator Program continued in June 2020 with two meetings. Module 2 was hosted via Zoom on Tuesday, June 2nd; topics included reviewing the Strengths Finder Assessment and understanding how to use it as an effective tool. Instead of a second day, participants registered and attended the City of San Diego Nonprofit Academy. The accelerator participants will not meet formally in August, but will have financial coaching meetings with Financial Consultants. The modules will begin again in September and end with a final presentation in December 2020.

The 8th bi-annual City of San Diego Nonprofit Academy was held virtually on June 10th and focused on leading through uncertain times. The NPI team determined that contracting with a production team to support the technical aspects would ensure a high-quality virtual conference. The production team, Finest City Entertainment, provided support in transitions, video and audio, speaker presentation, and day of coordination. The academy had 405 registered attendees; 65% identified as first-time attendees.
As the NPI continues to adapt during COVID-19, the next virtual City of San Diego Nonprofit Academy is scheduled for September 10. Save the dates went out on Thursday July 30 and registration will open to all on Thursday August 6. The agenda is being finalized in alignment with the conference theme - Building Resilience and Sustainability.
Leadership Development Programs:
The Fieldstone Leadership Network San Diego and The Nonprofit Institute have joined together once again to create FORTIFY 2.0. While the first FORTIFY series was a collection of offerings to strengthen the leadership, well-being and sustainability of nonprofit leaders and organizations, the FORTIFY 2.0 series will focus on racial equity education.

The Nonprofit Institute's Research Team:

The research team completed a one-year evaluation of a senior nutrition program for The Salvation Army. The evaluation focused on the program impact from the perspective of the seniors. The findings revealed the program positively impacted seniors' nutrition and well-being and reduced social isolation.

The research team completed an evaluability assessment of the San Diego Natural History Museum's education programs. The purpose of the assessment was to articulate The Nat's goals for its programs and ascertain if/how it was meeting the larger educational community's needs in science and environmental education. The research team completed a report and presented the results to The Nat's staff and board.

The research team initiated a new 2-year project with Parks CA to support their evaluation of a transportation grants program aimed at increasing access to the state parks for populations who have historically been underserved by the state parks system.
Environment Hub at The Nonprofit Institute:
The San Diego Regional Climate Collaborative partnered with the Resilient Cities Catalyst to develop and launch the
San Diego Coastal Exchange
. The Exchange was an innovative multi-part webinar series that focused on grounding stakeholder dialogues in building regional coastal resilience strategies. The Exchange had over 50 diverse coastal resilience stakeholders from across the region and developed a suite of resources like video case studies that showcased creative adaptation solutions from around the globe, including the
City of Encinitas Cardiff Living Shoreline Project
.
The San Diego Regional Climate Collaborative created and released the
Regional Adaptation Needs Assessment
(NA), which was designed to inform regional and local planning efforts and strengthen the linkage between existing mitigation and adaptation planning efforts.
The NA
is multi-disciplinary, addressing multiple climate impacts to best identify cross-sectoral needs and future opportunities for collaboration. Funding for the NA was awarded to the San Diego Association of Governments (SANDAG) via a Caltrans Senate Bill 1 (SB 1) adaptation planning grant, with the San Diego Regional Climate Collaborative as a sub-recipient.
Leaders 2020 hosted its July Bites & Bigwigs with Taryell Simmons, a human resources/workforce development specialist from the County of San Diego. This hour-long lunch & learn event had 50 participants. Next month, Leaders 2020 will host former City of San Diego Sustainability Director and current Advisory Council Chairperson for STAY COOL 4 Grandkids, Linda Giannelli Pratt.
Conscious Leadership Academy:
CLA worked with the Department of Leadership Studies on the Leadership for Change Conference. This was a 5 day virtual group relations conference with 30 members, most MA and PhD students.

The Dare to Lead™ curriculum was revised and expanded from a 16 hour to 24 hour training. The program is now virtual and we are launching Fall open registration dates in mid-August.
In partnership with Harvard's Adaptive Leadership Network, CLA is co-facilitating a
Mastery in Design, Teaching and Facilitation of Leadership Development Programs in Virtual and Hybrid Environments
. This
training
is an intensive experience for those who are pivoting their programs to an online format.