Student Activities & Involvement Presents: Virtual Alcalá Bazaar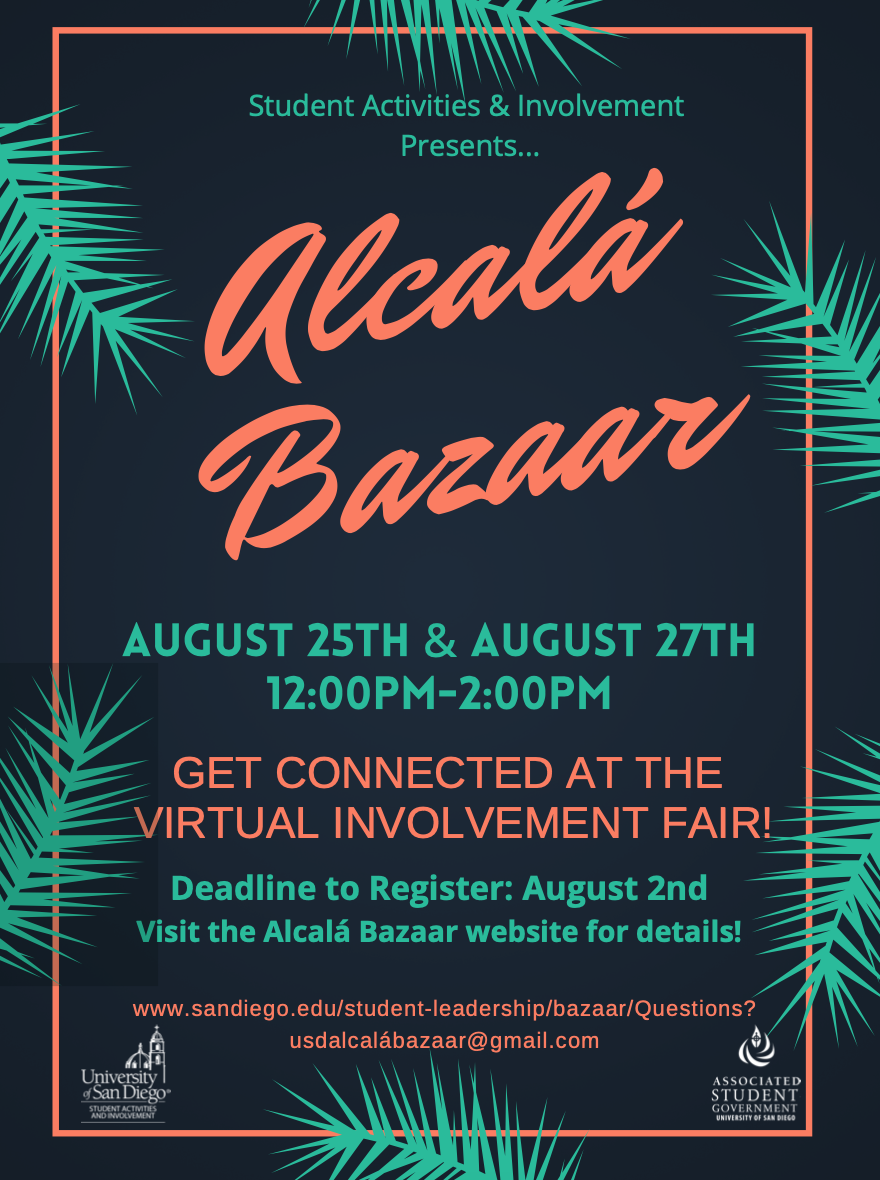 Get Connected at the Virtual Involvement Fair!
The Fall Alcalá Bazaar will take place on Tuesday, August 25 and Thursday, August 27 from 12 - 2 p.m. each day. We will strategically assign category types (Academic, Special Interest, Multicultural, Departments, etc.) so that everyone will participate one day only. Be on the lookout for a chance to promote your departments/club through a 1-minute promotional video. Stay tuned as we finalize the process!