Summer Sessions 2020 Online Registration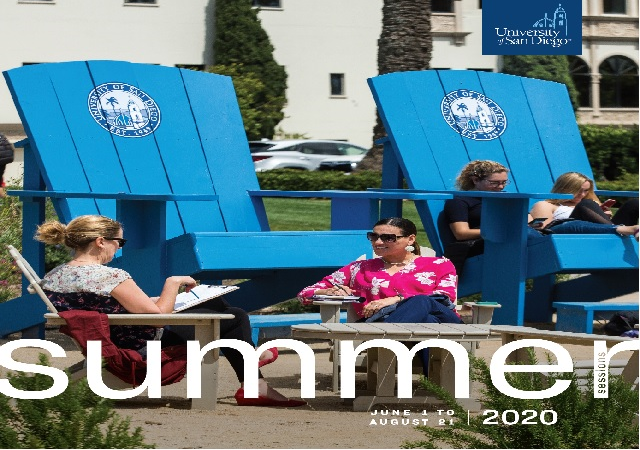 To view a list of all the courses available during Summer Sessions 2020 please visit www.sandiego.edu/sio or search through the MySanDiego Portal.
Online registration:
Monday, February 24 - Monday, March 30, 2020

All holds must be cleared before you can reserve your class.
Monday, February 24
Beginning at 6 a.m.
90+ units
Tuesday, February 25
60+ units
Wednesday, February 26
30+ units
Thursday, February 27 - Monday, March 30
All current students
USD graduate students may reserve their courses online at any time during these five weeks.
After March 30 online registration is CLOSED to all summer registrations. Students cannot add or drop Summer Session classes online. All changes to the registration schedule must be completed in person at the One Stop Student Center in UC-126.
Tuition payment for students who register for a class during online registration is due Friday, May 1, 2020.
Tuition payment for courses added after March 30 is due in full at the time of registration.
2020 Summer Sessions Dates
3-week Pre Session (June 1 - June 19)
6-week Mid Session (June 22 - July 31)
3-week Post Session (August 3 - August 21)
6-week Session I (June 1 - July 10)
6-week Sessions II (July 13 - August 21)
12-week Session (June 1 - August 21)