31 Universities, 17 Countries and Even More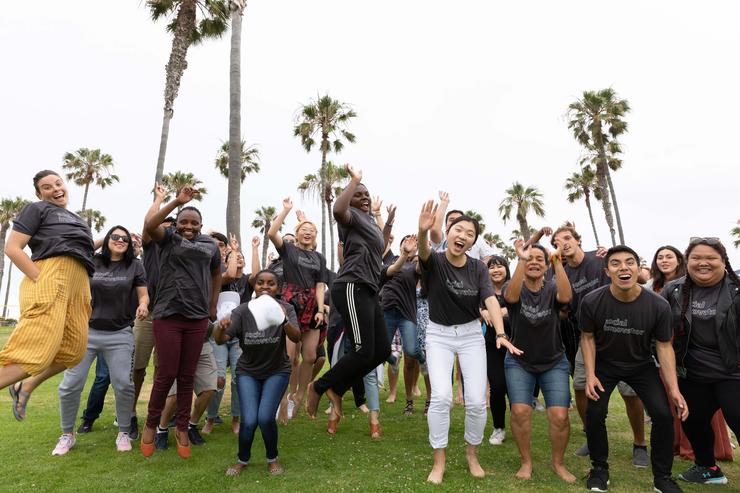 The 2020 Fowler Global Social Innovation Challenge (Fowler GSIC) is destined to be our largest yet with 31 Universities convening in June 2020, representing 17 countries. These universities represent leaders in Social Innovation and have taken the first step towards helping their students reach their greatest potential with the Fowler Global Social Innovation Challenge.
The tremendous growth of the Fowler Social Innovation Challenge provides further evidence that what we started almost ten years ago was not only the right thing to do, but the trajectory of this program has had immense positive ripple efforts far beyond our campus. While not every student is a winner, every student is a success story - a greater emphasis on business for good for students has translated to careers of our Challenge alumni with a stronger commitment to continue this charge in their professional life.
2020 yields a new decade, new beginnings and new challenges. We could not be more thrilled to have over 30 Universities rise to challenge and join us in encouraging the next generation of leaders, movers and shakers to do the same. See the participating universities below.
Fowler GSIC 2020 Participating Universities
Australian Catholic University

CETYS Universidad, Campus Tijuana

Davis College Akilah Campus

Duke University

Ewha University-Industry Collaboration Foundation Center for Entrepreneurship

Fordham University

Haverford College

Heritage Christian College

Instituto de Estudios Superiores de Administración

International Islamic University Malaysia

National University of Management (International College)

NewSchool of Architecture & Design

North Dakota State University

Rollins College

San Diego State University

S.P. Jain Institute of Management & Research

Sunway University

Thammasat University, School of Global Studies

The Maharaja Sayajirao University of Baroda

Trinity University Dublin

Universidad de Antioquia

Universidad de Las Américas

Universidad del Desarrollo

Universidad del Pacífico

Universidad Francisco de Vitoria

University of California, San Diego

University of Kentucky

University of Minnesota

University of St. Thomas

University of San Diego

University of Texas at Austin
For more information about the Fowler Global Social Innovation Challenge, please visit www.sandiego.edu/cpc, email cpc@sandiego.edu or drop by the Center for Peace and Commerce, which is located in the Joan B. Kroc Institute for Peace and Justice, room 130.