International Impact Award Nominations Open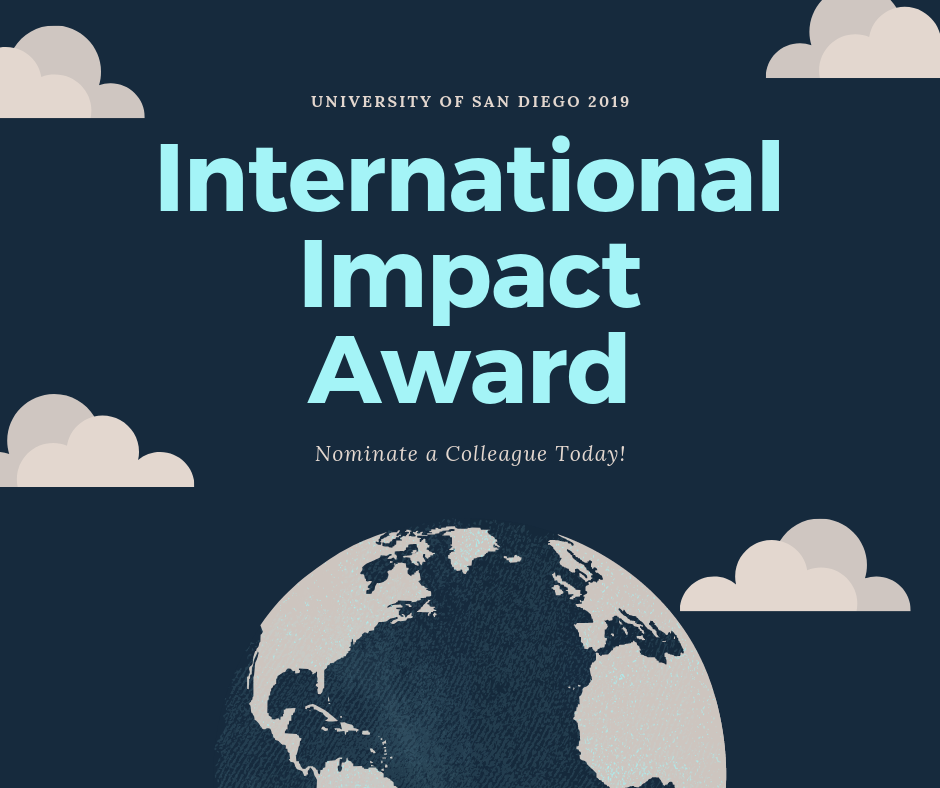 In 2013 the International Center Advisory Committee instituted a campus-wide annual International Impact Award, open to both full-time faculty and staff, for recognition of sustained and deep contributions to promote global understanding through work and connections with others; commitment to internationalization; innovative, substantial and/or continuous contributions to USD's international education goals. This gives the USD campus community the opportunity to nominate their colleagues and recognize their individual achievements and contributions toward global education at USD. The awardee is announced and recognized during International Education Week.
Nomination Deadline: The deadline for 2019 nominations is October 18, 2019.
Eligibility: Full-time employee of the university who has made a profound impact on international education at USD through their work and connections with others. International Center staff are not eligible.
Nomination process: Briefly describe (300 words or less) the impact the nominee has had on global education at USD. Nominations can be self-nominations or from others. Please complete the International Impact Award form online.