2020 Intersession: January 6- 24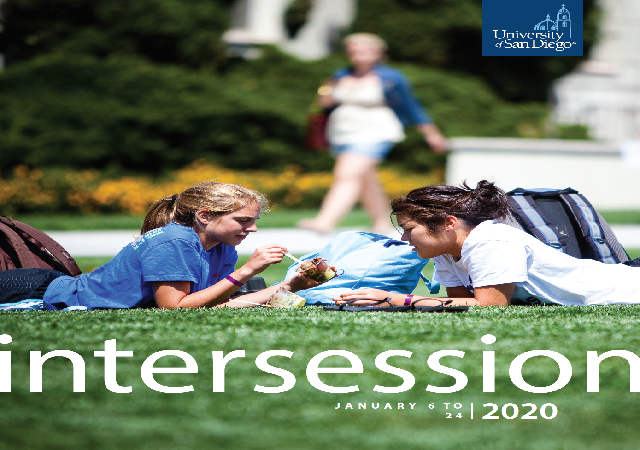 To view a list of all the courses available during Intersession 2020 please visit www.sandiego.edu/sio or search through the mysandiego portal.
Online Registration:
Wednesday, October 2 – Wednesday, October 30
All holds must be cleared before you can register for your classes.
Wednesday, October 2
Beginning at 6 a.m.
90+ units
Thursday, October 3
60+ units
Friday, October 4
30+ units
Saturday, October 5 – Wednesday, October 30
All current students
After October 30 online registration is closed to all Intersession registrations. Students cannot add or drop Intersession classes online. All changes to the Intersession registration schedule must be completed in person at the One Stop Student Center in UC-126 beginning Friday, November 1.
Tuition payment for courses reserved using online registration is due Sunday, December 1, 2019.
Tuition payment for courses added after October 30 is due in full at the time of registration.