USD Alumna Sofia Ramirez Receives 2019 Pickering Fellowship
USD Alumna Sofia Ramirez Receives 2019 Pickering Fellowship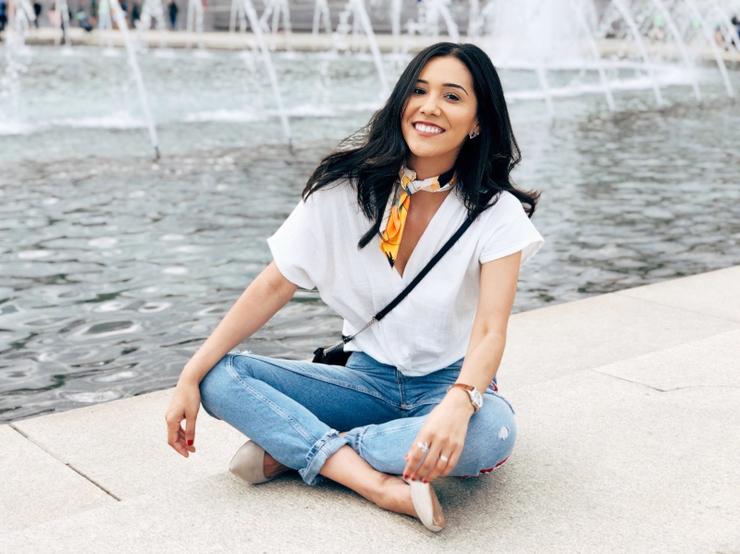 Sofia Ramirez, University of San Diego alumna, was awarded the prestigious 2019 Thomas R. Pickering Foreign Affairs Fellowship last fall.
As part of the Pickering Program, Sofia will have an internship based in Washington, D.C., working with the U.S. Department of State in the summer of 2020. Then, in summer 2021, she will head overseas to work and gain hands-on experience with U.S. foreign policy and the work of the Foreign Service. This fellowship supports extraordinary individuals who want to pursue a career in the U.S. Foreign Service and is funded by the U.S. Department of State and managed by the Ralph J. Bunche International Affairs Center at Howard University.
While at USD, Sofia was awarded an impressive total of three national awards. She was honored with the Critical Language Scholarship -- the only USD student to ever receive this! She also was awarded the Fulbright Scholarship but she declined to accept another job offer. Sofia graduated with a Bachelor of Arts in international relations, Phi Beta Kappa and summa cum laude, in January 2017.
Check out what Sofia had to say after receiving the fellowship.
1. Why did you apply for this award and what does receiving this fellowship mean to you?
I am incredibly honored and grateful to have been selected among a highly accomplished and deserving group. My passion for diplomacy and desire to shape foreign policy influenced my decision to apply for the Pickering Fellowship. I do not think there is a better way to be at the forefront of foreign policy than through a career within the State Department, where I will be able to see the world while advancing U.S. interests abroad and promoting peace and stability.
2. What will you do through the fellowship?
As a Pickering Fellow, I will complete a graduate degree, a domestic internship at the State Department in Washington D.C., and an overseas internship at a U.S. embassy or consulate. After graduating from a masters program, I will serve as a U.S. diplomat.
3. What are your postgraduate/career aspirations?
After I graduate with a master's in public policy or international development, I will begin a career as a Foreign Service Officer (FSO). As an FSO, you must choose a career track. I am still deciding which would be the best fit for me, but am interested in the Political or Public Diplomacy track. Within those roles, I hope to focus on the impact of the growing commercial and political relationship between China and Latin America on U.S. foreign policy, making recommendations on action by the U.S. government. I am also interested in finding ways to improve the effectiveness and impact of U.S. foreign aid programs.
4. While you were a USD student, how were you involved in the campus community?
I was a member of Alcala Club and Mortar Board. I was also involved in Model United Nations, Leaders of Tomorrow, and the International Student Organization. I was a research assistant for Justice in Mexico, a think tank based in USD's Department of PoliSci/IR.
5. Is there any advice you would like to share with current USD students?
I would like to encourage my fellow Toreros to actively seek out scholarships and internships that align with your career aspirations. There is a wealth of opportunities available, and although the process might be arduous and competitive, they are absolutely within your reach.