University of San Diego's 2018 President's Report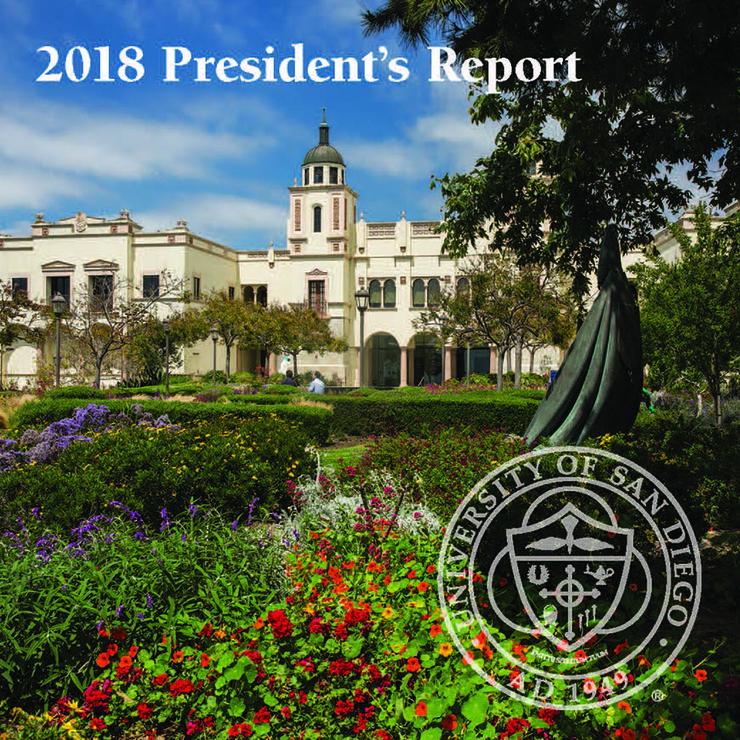 The University of San Diego continues to depend upon its many partners to assist in its mission to make the world a better place. Our enduring commitment to impact society has led to a campus-wide, collaborative focus on fostering and supporting meaningful change. Please join us in looking back at the accomplishments of the past year through the pages of the 2018 President's Report.
To make a donation, please go to www.sandiego.edu/giving.