Friday Music: Big Blue Bash Concert Acts Announced; USD Choral Concert "A Light to Guide You Home"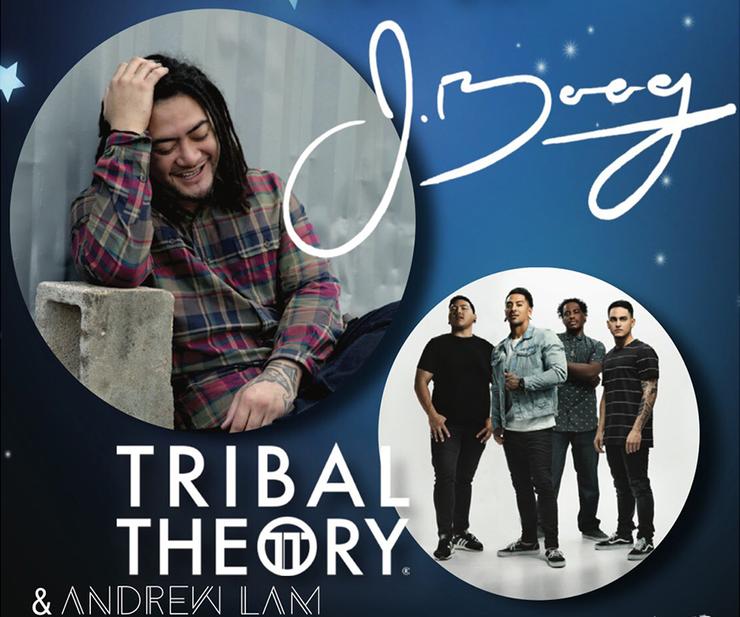 The University of San Diego campus community will have a pair of free concerts to choose from for their listening pleasure on Friday, Oct. 12, during Homecoming and Family Weekend festivities.
Big Blue Bash Homecoming Concert
J Boog, a singer of Samoan descent who fuses reggae with R&B, Hip-Hop and rock together in his music, is the headline act for the Big Blue Bash Concert on Friday night.
Born in Long Beach, Calif., and raised in Compton before moving to Hawai'i where he's become one of the state's top reggae artists, J Boog's debut album, Hear Me Roar (2007), got him noticed and he's put out other albums, including Backyard Boogie (2011) and the EP Live Up! (2014), and other tracks since that time.
J Boog, real name Jerry Afemata, is expected to take to the USD stage on Torero Way and in front of the Hahn University Center, at approximately 8:45 p.m.
Supporting J Boog on the concert bill, which is presented by USD's Torero Program Board, is opening act Tribal Theory, a San Diego-based band that performs Urban Reggae and is managed by Jared Hamilton, a 2011 USD alumnus. Tribal Theory, scheduled to go on stage at approximately 7:15 p.m., describes Urban Reggae as a "fusion of their Pacific Island culture with the feel-good vibes of Reggae, grittiness of Urban Ska and the soulful harmonies of R&B."
Current USD student, Andrew Lam, will open the show at 6 p.m. with a DJ set.
The concert is part of the Big Blue Bash festivities along with activities, food and fun for all in the USD community. The festival portion will take place from 6-8:30 p.m. in the law school parking lot area. The concert portion is from 6 to 10 p.m.
Choral Scholars, Concert Choir to Perform at Mother Rosalie Hill Hall
"A Light to Guide You Home," a fall concert showcase event of student choral offerings in the USD Music Department, will take place on Friday, Oct. 12 from 7:30 to 9:30 p.m. in Mother Rosalie Hill Hall's Bishop Buddy Sala, which is directly inside the main doors area.
The event, which is open to the public, features the USD Choral Scholars and Concert Choir. The performance is described as "an eclectic program of repertoire from around the world, centered around theme of separation and reunion, adventure and homecoming, isolation and belonging."
The USD Choral Scholars are directed by Emilie Amrein, DMA, an assistant professor in the music department. The Concert Choir is led by Paul Infantino '07.
— Compiled by USD News Center