USD Grads Stand Out in San Diego Metropolitan's 40 under 40 Awards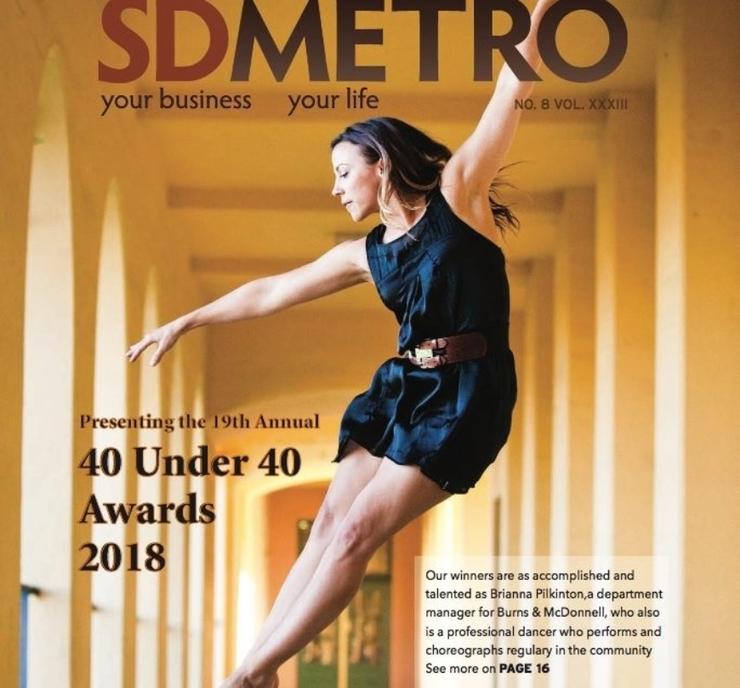 The San Diego Metropolitan has announced its 2018 class of 40 under 40 Awards. And nine of them, nearly 25 percent of the honorees—are University of San Diego graduates.
"This shows the important and impressive role are graduates are playing in San Diego's economy and civic life," said USD President James T. Harris.
The class of 40 local leaders under the age of 40 includes Carolina Bravo-Karimi, the first Latina partner at the law firm of Wilson Turner Kosmo and a 2008 graduate of the USD School of Law.
Other honorees include Kevin Meissner, a former professional athlete and Cushman & Wakefield real estate broker who has transacted between $16 million and $20 million over each of the last five years after earning his bachelor's degree in business administration from USD in 2006.
Two of the honorees – Ben Coughlan '12 (JD), partner at Gomez Trial Attorneys, and Anna Crowe '07 (MBA), founder and CEO of Crowe PR, -- also teach part-time at USD.
Other USD honorees include:
Marissa Bejarano '01, '04 (JD), Deputy District Attorney for San Diego County
Andrew Feghali '15 (MSEL), owner and operator of nine Little Caesars restaurants
Michael B. Lees '03 (JD), partner at Solomon Ward Seidenwurm & Smith
Andrea N. Myers '08 (JD), shareholder at Seltzer Caplan McMahon Vitek
Kristin Rizzo '06 (JD), owner and president, Rizzo Law PC
Honoree David P. Shapiro did not graduate from USD but attended the Law School in the fall of 2005 as an evacuee from Hurricane Katrina and Tulane Law School in New Orleans.
Another honoree, Andrew Simmerman, is a Communication and Project Development Specialist for the School of Leadership and Education Sciences and honoree Casey Miller, founder of Latitude 33 Aviation in Carlsbad, has partnered with USD to raise funds for educational programs and student scholarships.