USD School of Law Adjunct Professor Nilmini Silva-Send's Greenhouse Gas Inventory Report Used as a Guide to Combat Climate Change
Professor Silva-Send's Greenhouse Gas Inventory Report Used as a Guide to Combat Climate Change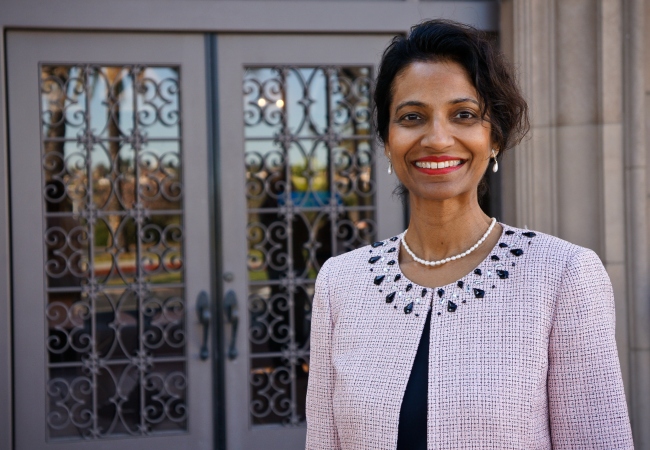 SAN DIEGO (September 10, 2018) – University of San Diego (USD) School of Law Adjunct Professor and Assistant Director of the Energy Policy Initiatives Center, Nilmini Silva-Send, was contracted by the city of Escondido to author a greenhouse gas inventory report and it is now available! The city will use her findings as a guide to help fulfill their climate action plan commitment (Assembly Bill 32 - California Global Warming Solutions Act).
Professor Silva-Send's 26-page report discloses that automobiles are the leading source of greenhouse gas emission - at 53% from on-road transportation. The Coast News caught up with her this past July at the launch of the Climate Action Plan workshop where she commented, "This emissions predominance by the automobile sector is consistent with other cities across San Diego County and Southern California in general."
Click here to read the full article written by Steve Horn
About the University of San Diego School of Law
Recognized for the excellence of its faculty, curriculum and clinical programs, the University of San Diego (USD) School of Law educates approximately 800 Juris Doctor and graduate law students from throughout the United States and around the world. The law school is best known for its offerings in the areas of business and corporate law, constitutional law, intellectual property, international and comparative law, public interest and taxation.
USD School of Law is one of the 84 law schools elected to the Order of the Coif, a national honor society for law school graduates. The law school's faculty is a strong group of outstanding scholars and teachers with national and international reputations and currently ranks 35th nationally and 6th on the West Coast among U.S. law faculties in scholarly impact and 20th nationally and 4th on the West Coast in past-year faculty downloads on the Social Sciences Research Network (SSRN). The school is accredited by the American Bar Association and is a member of the Association of American Law Schools. Founded in 1954, the law school is part of the University of San Diego, a private, independent, Roman Catholic university chartered in 1949.