Easter, Holy Week Services at The Immaculata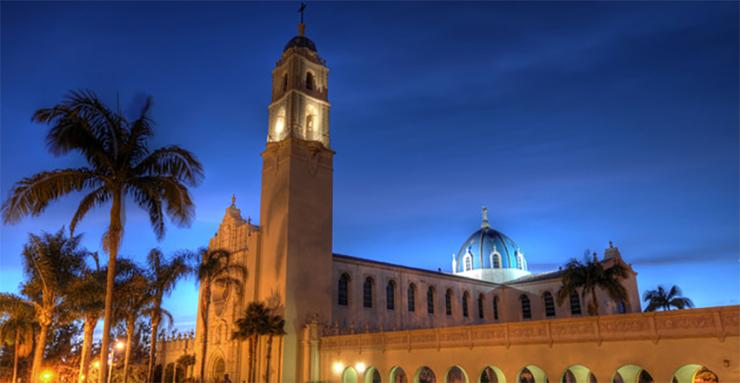 The University of San Diego's annual spring break week of vacation is underway. Students are off now until April 2. What this also means is that USD's Founders Chapel has not had its regularly scheduled masses such as the 12:15 p.m. daily mass, Wednesday night Mass for Peace, and the Sunday Night masses.
For those among the campus community who want to attend mass locally during Holy Week and Easter can do so at The Immaculata Catholic Church at USD.
Below is The Immaculata's schedule this week through Easter Sunday:
HOLY THURSDAY (March 29)
Mass of the Lord's Supper, 7 p.m.
Eucharistic Adoration will follow Mass until 11 p.m.
GOOD FRIDAY (March 30)
Outdoor Stations: noon
Celebration of the Lord's Passion: 7 p.m.
HOLY SATURDAY - EASTER VIGIL (March 31)
Mass: 8 p.m.
EASTER SUNDAY (April 1)
Masses: 7:30 a.m., 9 a.m. and 11 a.m.