For the Love of the Game: Celebrate 60 Years of USD Baseball While at Sea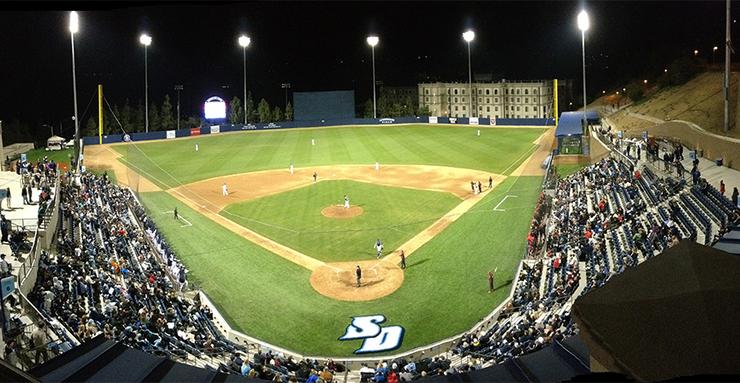 This year's For the Love of the Game Dinner and Auction, the 16th annual fundraising event for the University of San Diego baseball program, will kick off USD Baseball's alumni weekend, Jan. 20-21, in style — and at sea.
Celebrating 60 years of USD baseball, those in attendance at this event will do so aboard a chartered yacht, the Hornblower Inspiration, for an exclusive, three-hour loop around the San Diego Bay.
The event includes a video presentation of 60 Years of USD Baseball, special recognition for Head Coach John Cunningham's 1971 and 1978 USD teams that reached the Division II College World Series, current head coach Rich Hill's 2002 team that won USD's first West Coast Conference title and the 2007 team that earned the program's first and only national seed ranking in Division I NCAA Tournament history. It's also an opportunity to commemorate Coach Hill's 20th anniversary as USD's head coach.
Former major-league pitcher and current San Diego Padres television color commentator Mark Grant will emcee the night. A buffet dinner, a live DJ on the sky-deck and a Draw Down game for a chance to win $10,000 and a live and silent auction highlight the events.
Regular tickets are $175 each. An alumni combo ticket (one alum and one guest) is $175 and for USD baseball alumni, tickets are $100 each. Draw Down tickets are $100 each.
Event sponsorship opportunities, ranging from Regional Champion, Super Regional Champion to College World Series Champion levels, feature some fun and exciting perks for supporters of USD Baseball.
On Jan. 21, beginning at 10:30 a.m. at Fowler Park, the annual USD Baseball alumni game will commence with a new format. In addition to the game, there will be alumni batting practice, a home run derby and there will also be activities and games for children in attendance.
The USD Baseball season begins Feb. 16 when USD hosts Cincinnati at 6 p.m. at Fowler Park, part of a three-team event that will also include the Cal Golden Bears playing USD on Feb. 17, also at Fowler Park.
For more information about the For the Love of the Game event, sponsorship information, tickets and participation in the Draw Down game, please call the Office of Athletics Development at (619) 260-5917. Event tickets can be purchased online.
— USD News Center