Mathematics & Knitting: Spring 2020 Seminar (HUMC 394)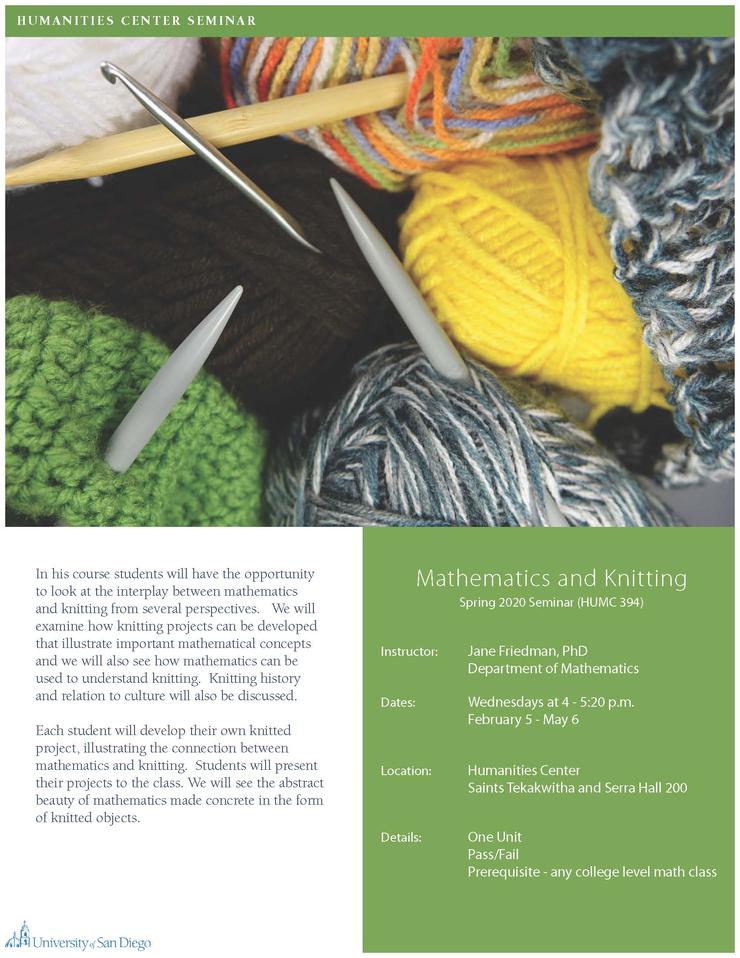 In this course, students will have the opportunity to look at the interplay between mathematics and knitting from several prespectives. We will examine how knitting projects can be developed that illustrate important matematical concepts and we will also see how mathematics can be used to understand knitting. Knitting history and relation to culture will also be discussed.
Each student will develop their own knitted project, illustrating the connection between mathematics and knitting. Students will present their projects to the class. We will see the abstract beauty of matematics made concrete in the form of knitted objects.
For further information, please contact the instructor Jane Friedman, PhD: Janef@sandiego.edu