French Department Founder, Professor Emerita Jeannette Brink Rigsby, Passes Away
Thursday, December 21, 2017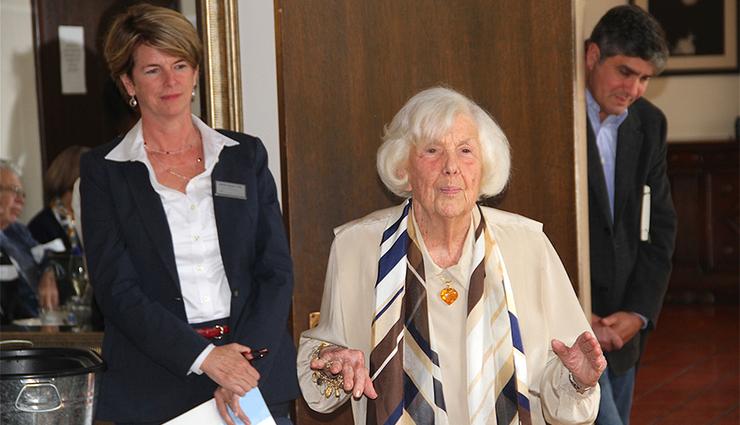 Dr. Jeannette Brink Rigsby, Professor Emerita in the Department of Languages, Cultures and Literatures, passed peacefully on December 20. She was preceded in death by her husband, George, and leaves behind beloved family members and numerous friends and colleagues, including many on campus who knew her simply as "Madame."
Professor Rigsby joined the faculty at the San Diego College for Women in 1959. She founded the French Department and brought French culture to the students. She retired from USD in 1995.
Dr. Rigsby was recognized twice by the French government. She was named a chevalier, or knight, to the Ordre des Palmes Académiques, an Order of Chivalry of France for academics and cultural and educational figures. She was also named as an officier in the Ordre des Arts et des Lettres, an Order of France that recognizes significant contributions to the arts and literature.
Dr. Rigsby and her husband of 44 years established the French Endowed Scholarship Fund for French majors who study abroad in France. They also supported the university in many other areas through involvement with or gifts to the Society of the Sacred Heart, the music department, the tennis program and the Kyoto Laureate Symposium.
In 2013, Dr. Rigsby established the Drs. George and Jeanette Rigsby Language and Culture Commons. The center is located in Founders Hall. The commons give students, faculty, staff and friends of the university a place to interact, speak, learn and study in many different languages.
To learn more about Dr. Rigsby, read From Paris, with Love.
— USD News Center